Be inspired with the new issue of UPstream
Be inspired with the new issue of "UPstream"
It's here now – the twelfth and latest issue of "UPstream" with lots of interesting and inspiring content. Would you like to know about the life and work in the International Space Station? Have you ever wondered what the work of an architect and a fashion designer have in common? What music can you hear when you close your eyes and chill out in the Tilkka armchair? To find out all of this and more – Read "UPstream". Think upstream.
"UPstream", our company magazine, is a publication prepared for our business partners and Clients, as well as architects and designers looking for interesting and original content related to the design and arrangement of office and public space. In 2019 "UPstream" received a prestigious award in the most important PR contest in Poland, known as the Silver Staple. Our editorial team take care to choose stories that link our sector to architecture, fashion and utility design. See what we've got for you this time.
Make your space in Space

The International Space Station (ISS) drew our attention even though not a single piece of office furniture is to be found there. The interior arrangement of the station, which is more than 400 kilometres above the Earth, is in itself an incredibly interesting phenomenon, with lots of details that can be an inspiration for us to rise above the average level. What does an office, a bedroom, a kitchen or a bathroom look like in the ISS? Read on to find out.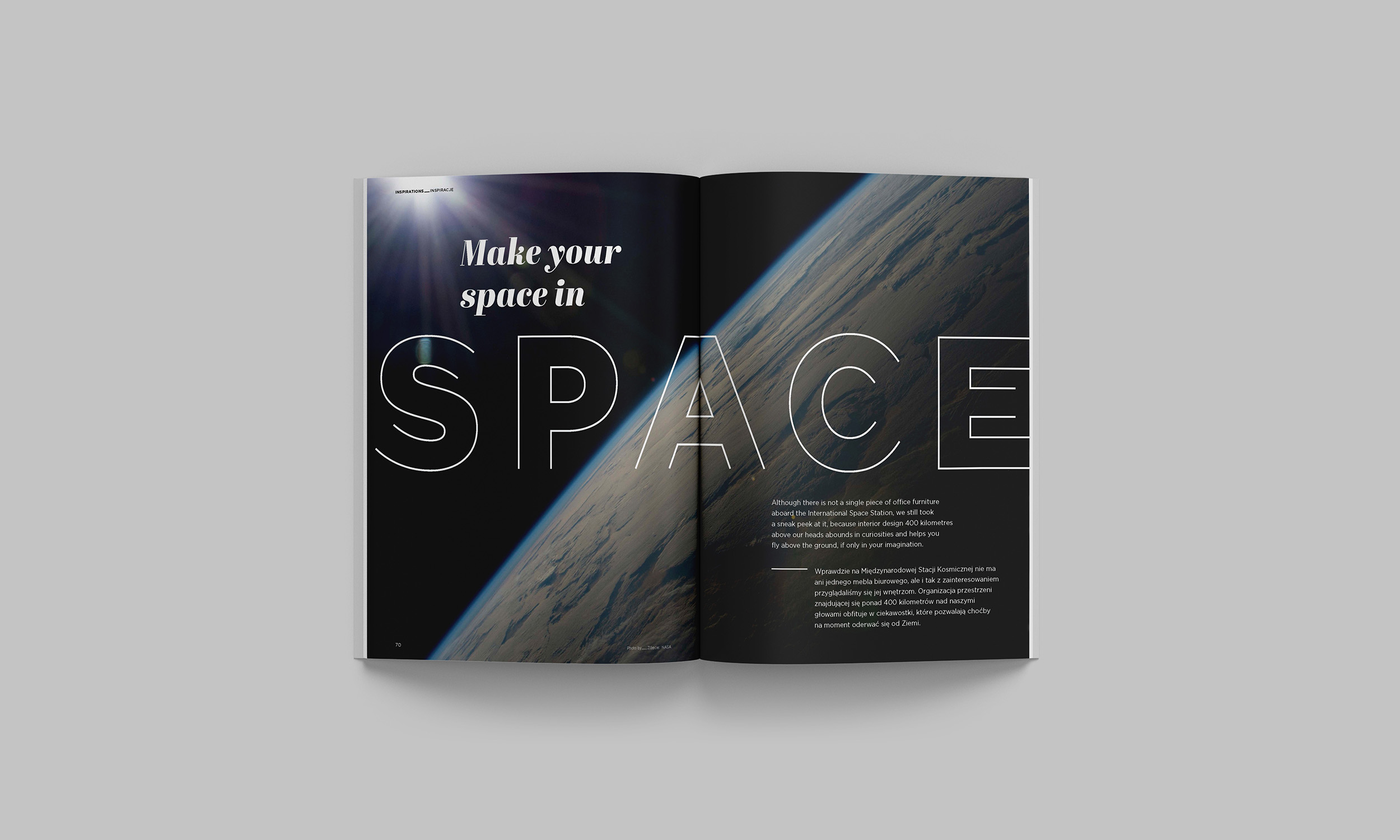 Fashion and office

A while ago we published the outcome of the joint effort of Nowy Styl and a young, talented fashion designer. Inspired by our Warsaw showroom, Julia Fusiecka designed a capsule collection of office apparel. This unexpected collaboration between a fashion designer and an office furniture manufacturer could come as a surprise to many. We believe, however, that the role of our company involves looking at offices from a variety of perspectives and initiating discussions focused on subjects other than office furniture. The collection was designed to highlight the need to adjust fashion to the new function and arrangement of the office settings . We also asked Dominika Wyderska, who was responsible for arranging a number of Nowy Styl showrooms, to compare the process of fashion design with interior arrangement.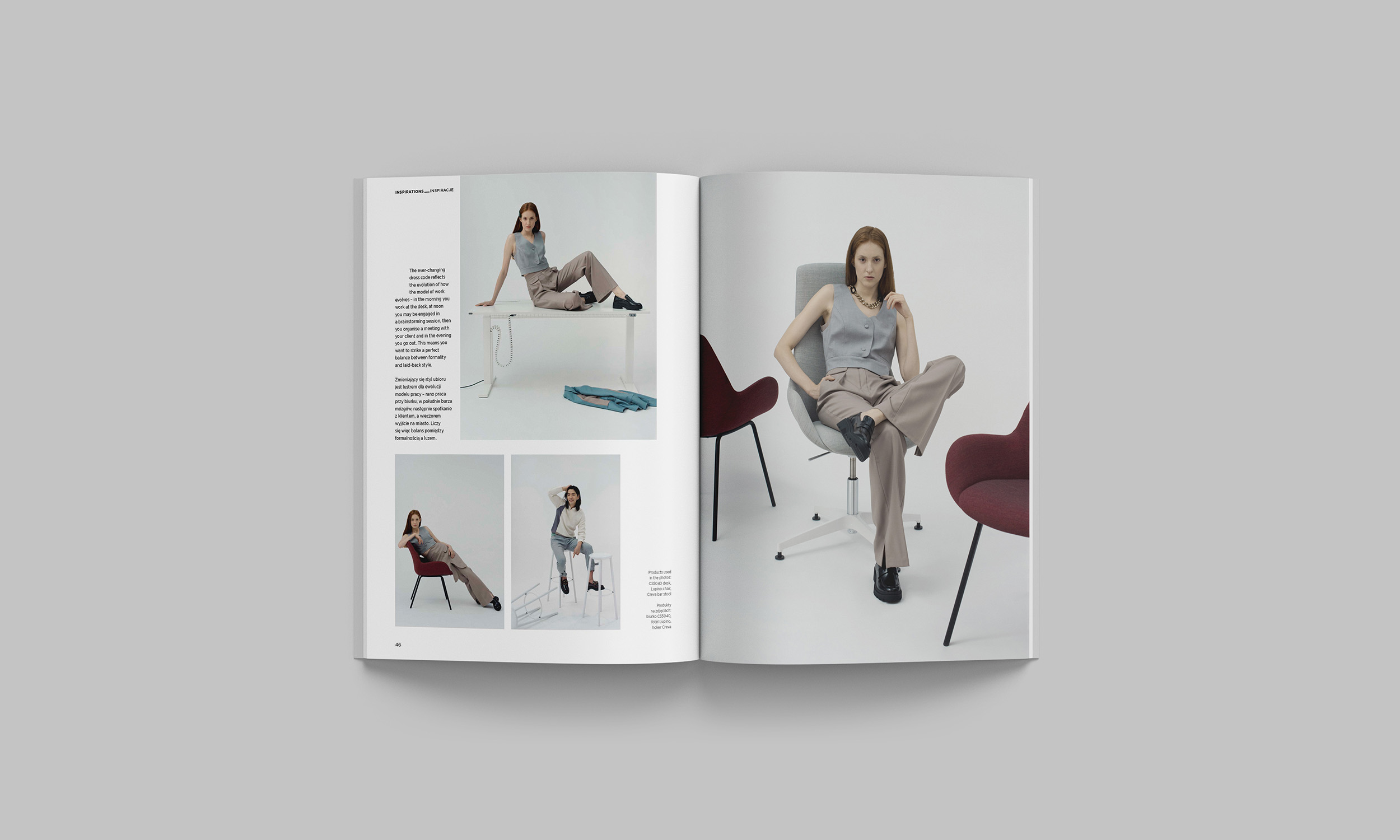 Iceland is bjarg
Would you like to know what the
Bjarg
chair and Iceland have in common? In the local language bjarg is a cliff overlooking the sea. But the same word is also used to describe other rocks: anything that is hard and durable, as well as people you can count on in any situation. The design of the Bjarg chair includes an enchanted tale of the North: you can see it is the rock-solid construction resembling basalt masses smoothed by glaciers, complete with soft upholstery with vivid colours changing into pastel. Explore the breathtaking, pristine and intact landscapes of Iceland with us.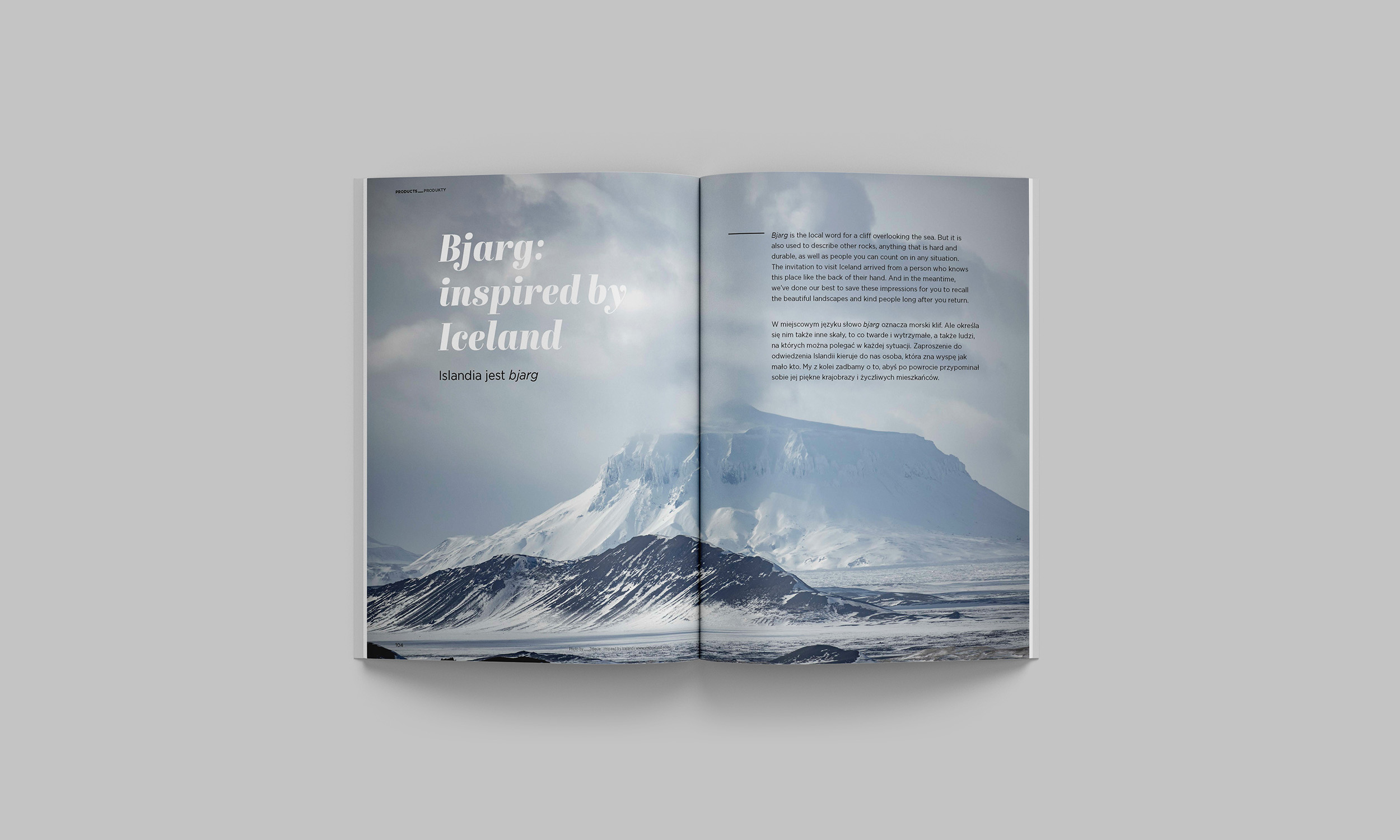 Ergonomics of working from home
If you're working from home, don't forget about ergonomics. Find a place for it in your home office – now it's easier than you think. In the article titled "Ergonomics of your home office" we would like to share with you a few solutions useful for those who work from home. Here's a perfect duo:
eModel 2.0 MINI
, an electrical height adjustment desk, and a
Souly
chair. These products can significantly boost your comfort at work.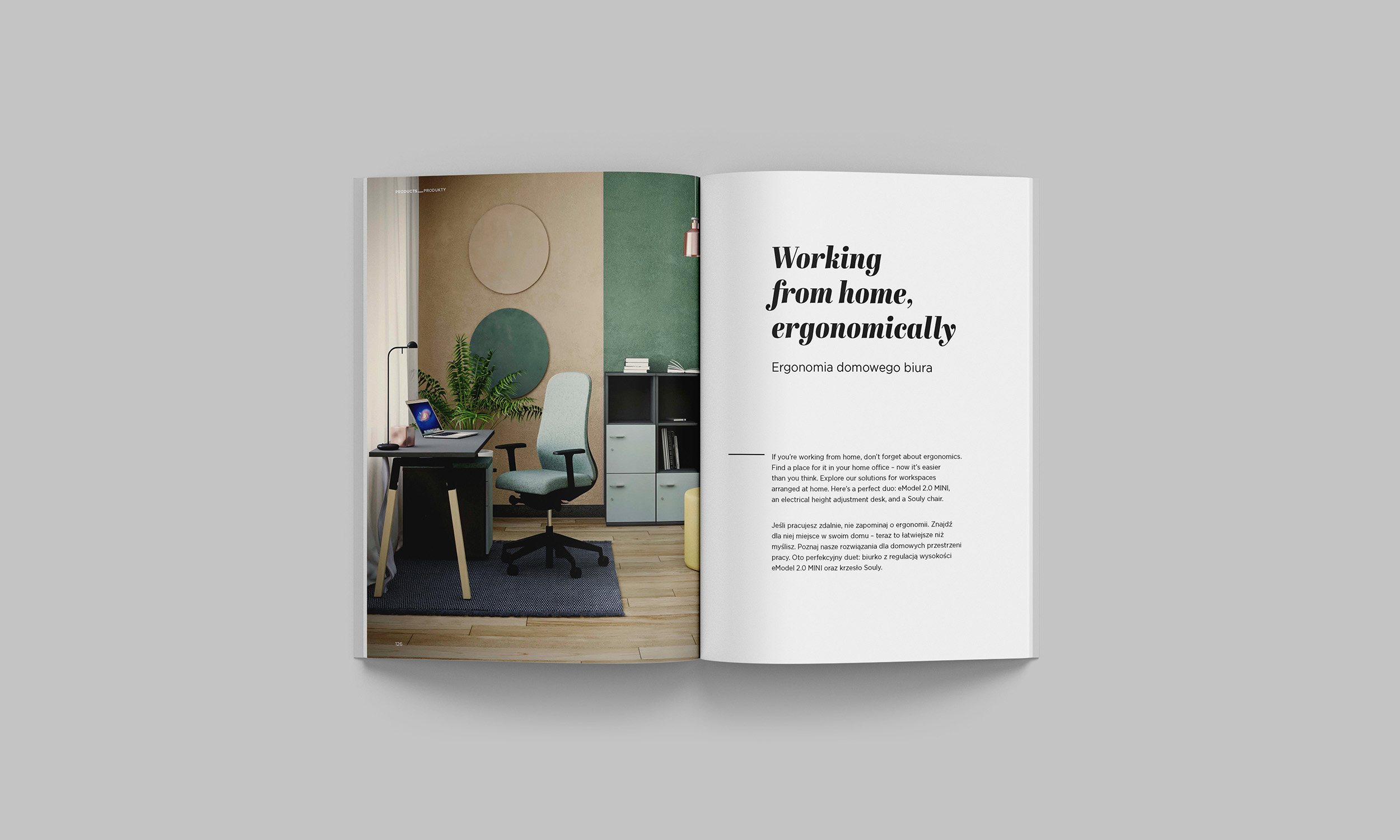 In this issue we also throw in a handful of our latest projects for you to be inspired and some information on what is new at Nowy Styl. Read on to find out!