KIAF 2023
Get inspired!

Let's get together at the KIAF
On 20-21 September we will be there for you not only at EXPO Kraków but also in our Office Inspiration Centre in Kraków. The Kraków International Interior & Architecture Fair will be a great opportunity to get together and test our new solutions, find inspiration and talk to experts.

Get inspired is our motto for this year's edition of the KIAF. This time we combine our two complementary brands: Nowy Styl and Kusch+Co to inspire architects to design modern, comfortable spaces, which are attractive for and appealing to the users.

You can be inspired not only by the products displayed at our stand but also by the solutions presented in our flagship showroom, the Office Inspiration Centre in Kraków. On 20-21 September the attendees of the trade fair will be able to visit this venue without having a pre-booked appointment.
New products

Nowy Styl and Kusch+Co come up with furniture for the most discerning users. The proposed solutions are a reaction to the ever-changing trends and needs of modern working environments. Both brands join forces to organize a shared stand and display the following products:

Offa (Nowy Styl)

Offa is a set of smart, multifunctional, flexible and mobile pieces of furniture that meet the expectation of workspaces where agile style of working is functioning on daily basis. Line includes plenty of models to enable free arranging comfortable meeting and brainstorming areas.

Genaya (Kusch+Co)

Genaya is a modular soft seating series that enables creating infinitely versatile configurations. Genaya adapts to the needs of different users and is a perfect solution for waiting areas, social and chill-out zones, travel and healthcare environments.
Nowy Styl

Nowy Styl is a European leader in comprehensive furniture solutions for offices and public spaces. It delivers a comprehensive interior arrangement service based on the analysis of specific needs: work organisation, desired effectiveness as well as ergonomic and acoustic aspects. The brand presents its solutions and know-how related to office arrangement in the Office Inspiration Centre in Kraków as well as in showrooms in locations such as London, Paris, Warsaw, Munich, Prague and Budapest.

The KIAF and a visit to the Office Inspiration Centre will be a great opportunity to learn more about such products as:
Vapaa

Today's working style involves communication, exchange of ideas, formal and informal meetings but also work in focus and concentration. The Vapaa line has been designed to meet all these needs. It interacts with its users. It's functional and timeless. With the Vapaa line you can arrange many office spaces!

Brainy

Brainy is a mobile space for individual work. It is the ideal solution to support concentration, providing a high level of acoustic comfort that enhances productivity during tasks that require greater focus.

WithME

Discover a collaborative chair that reflects 100% of new work culture which promotes team working, mobility and readiness to switch between topics, people and places. The compact size and lightness are just another advantages that make this chair a perfect solution for home office as well.
Kusch+Co

Kusch+Co is a brand recognized around the world for its excellent quality, exceptional design of furniture and specialized solutions for healthcare facilities and passenger terminals. At Kusch+Co, quality has always been irreplaceable. This concept translates not only into the products, their design, materials and precision, but also into the general approach.
Creva Family

Prioritizing the needs of the individuals, the Creva family provides an ecosystem of places to work. The collection offers multiple possibilities for people to come together, to connect, to brainstorm, to meet one-on-one, while at the same time encompasses spaces perfect for deep concentration and ideation tasks.

beWise

This exceptional conference and seminar chair boasts unique solutions that empower users to effortlessly arrange their conference space without the need for tools or specialized staff. Precisely tailored to fulfil the discerning needs of the users during lectures, training courses, seminars and conferences, beWise chair ensures smooth organization of professional events enhancing user's experience.
Trainings for architects

Our experts realise an ergonomic workstation and deliberate office arrangement contribute to better health and well-being of any team. To this end, they are happy to share their know-how. The KIAF will see Aleksandra Szeląg, Workplace Consultant at Nowy Styl, and her presentation titled "From a coffee house to a communication centre - an office in the past and in the present". The presentation is part of the cycle, which is dedicated to interior designers.

20 September, 10:45 AM - 11:30 AM
EXPO Kraków, 9 Galicyjska Street
Learn more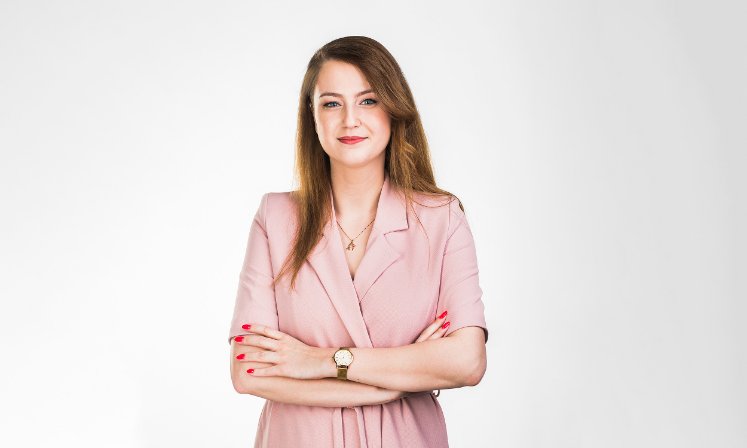 At the Office Inspiration Centre, you can see and test office solutions designed in line with the latest trends. You can also learn how to arrange specific office zones to support your team's everyday efforts. It's a place full of inspiration and sample space arrangements: meeting rooms, offices, an open space, a creative work zone or a kitchenette - it's all there. The facility received the German Brand Award 2023 in the category of "Excellence in Brand Strategy and Creation - Brand Communication - Architecture and Buildings".
Visit the Office Inspiration Centre during the KIAF!
On 20 and 21 September the attendees of the event can drop by our flagship showroom between 10:00 AM and 6:00 PM without a pre-booked appointment.
Would you like to see our products on another date? Schedule a visit:
[email protected]
+48 12 639 86 05
Learn more
Your browser does not support the video tag.
Kraków International Interior & Architecture Fair is the first international initiative of this kind in Kraków. We are an official partner of this event. You can register for the fair
on the official website
. See you at EXPO Kraków on 20 and 21 September!
Let's make your space together
Fill out the form and contact us