Remote work, a hybrid model or back to the office?
Chillout rooms, fruit Thursdays and office gyms - these are just some examples of popular benefits companies offer to attract talents. The pandemic has substantially redefined employees' lives and their approach to work. Solutions used in the past encouraged people to spend as much time in the office as possible. Are they still sustainable in the post-pandemic reality? What do today's employees want from offices?


The time of the pandemic has accelerated a change to workplace organisation. Remote work, which seemed hardly practicable in the past (and was seen as a benefit wherever it appeared), has become the daily reality. CBRE's research has shown that the pandemic and the need for remote work have accelerated trends that had emerged before, such as lower loyalty to the employer and increased readiness to change jobs, which businesses now see as major challenges.
46%

of respondents are more open to external job offers

26%

respondents feel less loyal to their employer
*CBRE (2021) Research report. Working from home or the office?
So far, trends in the office world have been mostly set by large corporations, to be then taken up by smaller businesses. Is that still the case? Piotr Kuron of Lee Hecht Harrison Poland points out that the pandemic has put an end to the era of coherent trends in taking corporate decisions. Today, we see how employers' decisions are extremely diverse. In practice, this means implementing systems for the management of employee attendance in the office with respect to the given company's culture and policy, and not just in following a prevailing fashion.
Where are you headed, employer?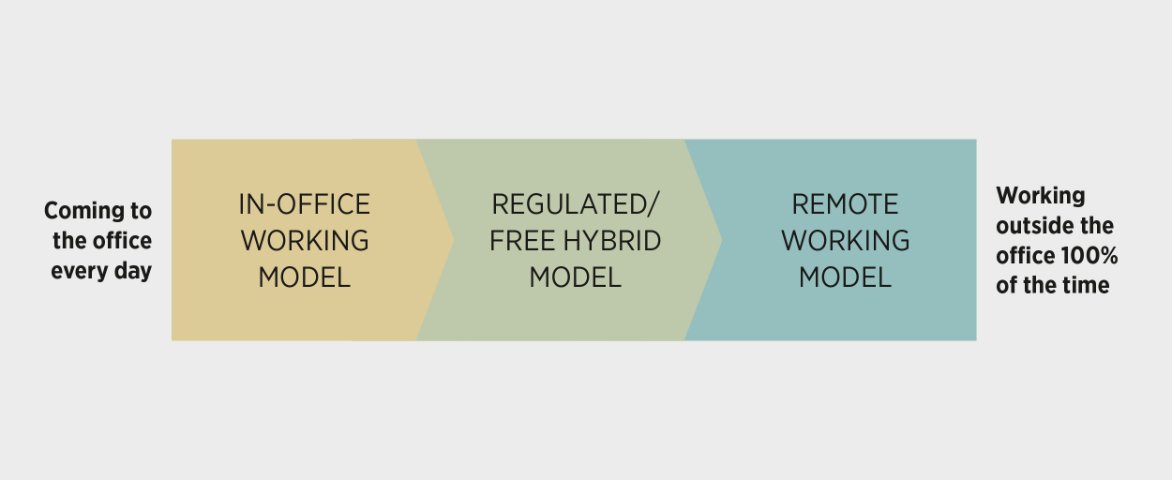 The new reality is forcing employers to find a spot on the wide spectrum between fully remote work (with no need for office space) and fully office-based work, with people required to show up at the office every day.
The choice of a direction will depend on many factors, such as:
how bothersome remote work is,
if there are any concerns about its continuation,
the family situation of the employee,
whether it's safe to return to the office,
the company's policy,
employer's trust towards the employee.
Phil Kirschner, Future and Workplace Leader at McKinsey, has emphasised that getting people back to working from the office is a challenge. Remote work has shown that we can perform some of our duties outside the office and the use of the office space is optional. Employees don't want to work in the office, because remote work gives them flexibility and freedom. What's more, not every office has the form, appearance and functionality that would encourage people to work in its space. Phil Kirshner also points out that even before the pandemic we did not spend 100% of our work time in the office. This is confirmed by Nowy Styl's research, which shows that the average desk occupancy rate is only 45%. This is due to sick leaves, holidays or just breaks at work.
Interestingly, few employees want to work remotely five days a week (especially among those who are just entering the labour market). This group is more interested in flexibility when it comes to the time and place of work. Employees want to come to the office to have contact with their place of work, and are particularly interested in relations with their senior colleagues. Much of what we do at work is not an individual endeavour – it requires collaboration with other people.

Scenarios for the future
A ManPower Group report (based on the opinions of nearly 1,000 companies in a survey of October 2021) predicts that one in five employees (20%) will perform their daily work duties from the office. Most of the staff (76%) will be offered an opportunity to continue working in a hybrid model, and 2% will carry out projects fully remotely. A report by Colliers, on the other hand, provides important factors that encourage companies to go back to office work.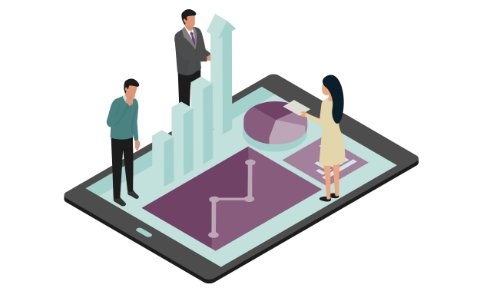 Factors prompting companies to return to offices
1. Uphold a sense of belonging with the company
2. Ensure a work-life balance
3. Assist in the onboarding of new employees
4. Easier team management in a non-dispersed system
5. More efficient communication between teams and opportunities for spontaneous, instant consultations
6. Ensuring a smooth flow of information within the company
7. Building bonds within teams
Speaking for CNBC, Eric Schmidt, ex-Google CEO (2001-2011) and present member of the board, emphasises the importance of working in the office for a young person's professional development. Schmidt believes that building presentation skills, the etiquette of meetings and the ability to cope with external and internal competitors are essential for the development at early stages of a professional career.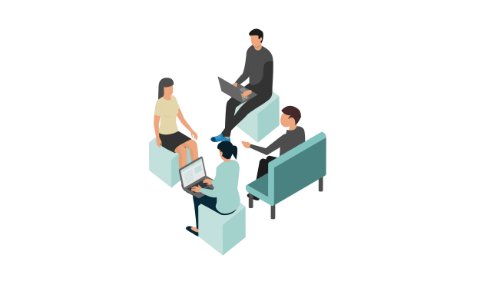 What benefits do employees get from coming to the office?
support for development at the early stage of their professional career
intentional attendance at work - their daily schedule becomes more regular
ensuring a work-life balance
increased focus and motivation when working among other employees
opportunity to network and engage in spontaneously initiated projects that go beyond a predetermined framework
the health benefits of travel to the workplace, even if at a short distance, and inside the office
Obviously, in industries such as medicine, manufacturing or transport, where employee contact with the customer or product is necessary, remote work is not possible. IT is the industry with the biggest expected percentage of employees performing tasks in a hybrid work system (62%). The rate is the lowest in sales and direct customer service (50%) as well as manufacturing (29%). However, differences in the extent to which businesses plan to continue working remotely after the pandemic can be observed even in such progressive industries as technology and social media.
Non-regulated hybrid work: Dropbox
Come to the office whenever you choose, within a month.

In April 2021, Dropbox rolled out the "Virtual First" program to allow employees to work virtually for at least 90% of their work time. The company's offices were redesigned to accommodate a variety of spaces for meetings, brainstorming and training sessions. Alastair Simpson, Dropbox's VP of Design, emphasizes that instead of being the standard spaces for everyday work, their offices will become "studios" for team bonding, building an organizational environment and interpersonal collaboration.
Partially regulated hybrid work: Alphabet (Google)
Come to the office at least three times a week.

At the beginning of April 2022, Alphabet introduced a policy of working from the office for three days a week, allowing the company's employees to choose days on which they would like to work from the office. In justified cases, the company has made it possible for a limited number of employees to work remotely full-time, usually for those who have moved to an address located far away from their previous office. Speaking for CNBC, Javier Soltero, Vice President and General Manager of Google Workspace, admitted that he "missed working among people" and "there is a certain joy and sense of optimism that he feels when he returns" to the office.
Regulated hybrid work: Apple
Come to the office three times a week on specific days.

A decision to adopt a similar strategy has been taken at Apple, where certain teams are allowed to work fully remotely with their supervisor's consent. However, a considerable group of employees have been asked to return to the office on specific three days of the week - Tuesday, Wednesday and Thursday, for more efficient communication between teams. The change did not happen overnight, however. The company gradually increased the number of office work days throughout several weeks in the first quarter of 2022.
Two sides of the coin

Employers and employees have different expectations when it comes to the number of days they should be in the office. The discrepancy is shown clearly by research co-authored by Nick Bloom, a Professor of Standford University. The results show that employers expect almost one in every four working days to be spent in the office space in the future, which is at odds with the expectations of employees, who want to make the most of remote work as it gives them greater flexibility.

An explanation of this is provided by a study of 200 senior managers. The respondents said that people who work remotely most of the time are disadvantaged and have fewer opportunities compared to those working mainly in the office. What's more, research commissioned by Vyopta Inc. has found that leaders do not trust the ability of most employees to organise their remote work - although they admit to not providing employees with the tools necessary to support work organisation at the same level as on-site employees.

Only a small group of market-leading brands decide to work fully remotely or to resume work exclusively from the office. Examples of a determined return to the office after the pandemic include Netflix and the investment bank Goldman Sachs, which make it clear that face-to-face interaction is an integral part of their companies' eco-systems and they cannot imagine further development without live meetings.

On the other hand, due to the nature of their business, brands such as Deloitte and Dropbox allow their employees to work fully remotely. At the same time, they do not fully resign from their office spaces. Alastair Simpson, Vice President of Dropbox, has admitted that instead of standard spaces for everyday work, their "offices" will become "studies" for building team bonds, the organisational environment and interpersonal cooperation.

The office of the future requires an organisation to consider changing or rearranging its space and layout as a consequence of the hybrid work model. Working face to face and contacts between employees will look completely different. Businesses should ensure that their physical space aligns with the goals of the people in it. Pre-pandemic settings may no longer be functional, and they should be replaced (in some cases) by areas designed for collaboration, innovation and community building.

Returning to work after the pandemic can have different faces. We can confidently conclude that the spectrum of post-Covid returns to work is very wide and there is no single best predefined option. The extent to which a company can introduce a hybrid model will be determined by many factors such as company policy, organisational structure, required communication between teams, type of duties performed by employees, the stage of their professional career and the employee's personal commitment and loyalty.

Aleksandra Szeląg, Maria Drągowska
Reunion office: let's be a team again
The Reunion report includes ready arrangement designs and interesting product solutions, which will make the integration, inspiration, and focus areas support the employees in their everyday efforts.

The report also includes some information on:
– the post-pandemic situation of offices,
– what the employees need from the office - according to our study,
– how to come up with an office where your employees happily return,
– how to arrange an office space to foster teamwork and creative efforts,
– how to plan a space where the relationships between employees can be reconstructed and fostered after the period of isolation,
– how to become a team once again.
Download the report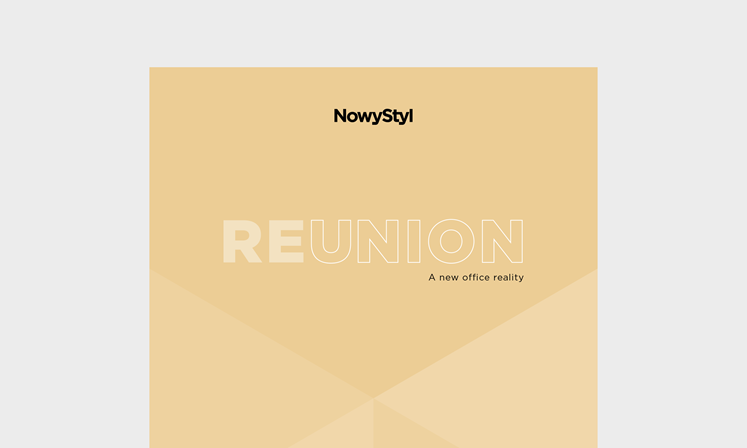 Sources:
CBRE (2021) Research report. Working from home or the office?
Time for change in the workplace. Some companies will say goodbye to offices (pulshr.pl)
Manpower Group - Remotely or at the company's premises - employers' plans regarding their work model in the first quarter of 2022
https://hubblehq.com/blog/famous-companies-workplace-strategies#deloitte
https://economictimes.indiatimes.com/magazines/panache/wfh-or-back-to-office-your-choice-twitter-chief-parag-agrawal-lets-staff-decide-what-they-want/articleshow/89983460.cms
https://www.bloomberg.com/news/articles/2022-03-02/google-tells-employees-to-return-to-offices-starting-in-april
https://9to5mac.com/2022/05/08/apple-in-person-work-policy/
Matthew Boyle and Ryan Cavataro. One or two days in the office is the "sweet spot" of hybrid work. Hybrid Work Model: One or Two Days in the Office Is the 'Sweet Spot' - Bloomberg
How to foster connection in the office space of today | McKinsey