Nowy Styl at Orgatec with 28 new products
Reunion
After four years and a number of changes we're meeting again at the Orgatec trade fair, now held in the new reality. Our brands, Nowy Styl and Kusch+Co, have joined forces and will be waiting for you at our common stand:
Hall 7.1, Stand C-030 E-031.
Nowy Styl
– we are an expert, an independent manufacturer, a competent consultant, and a provider of comprehensive furniture solutions for offices in Europe and around the world.
Kusch+Co
– together with acclaimed designers we create products recognised for their quality and unique design, as well as specialist solutions for healthcare facilities and passenger terminals.
Our world has experienced a genuine revolution over the past few years. New needs have emerged and redefined the post-pandemic reality: integration with the staff and the organisation, sense of belonging, balance, and an appropriate setting for focus work.

Those needs inspired us to work on new solutions for offices and public spaces – we have introduced 28 new launches to the Nowy Styl and Kusch+Co product portfolios. Explore the selected few below.

XIO 2.0 foldable meeting table, Nowy Styl

Creva soft-seating, Kusch+Co
The designers of our new products are waiting to meet you in our booth
25.10.2022 (Tuesday), 4:00 PM Hall 7.1, Stand C-030 E-0311
And now for something special – pop in our booth to meet with Martin Ballendat, the designer of WithME, a chair awarded the German Innovation Award '21 Special. During the presentation, Martin will talk about the design process and the idea behind his latest creation for the Nowy Styl brand. The WithMe designer will also introduce the product itself and answer questions from the audience.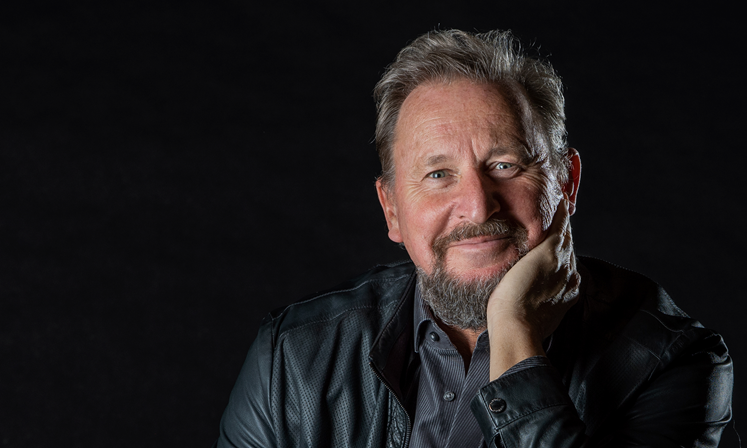 26.10.2022 (Wednesday), 11:00 AM Hall 7.1, Stand C-030 E-031
Save the date for a meeting with Justus Kolberg, the designer of the V-Care, a chair - the latest product by Kusch+Co, which was awarded the Red Dot Design Award 2022. During the meeting, Justus will talk about his inspirations and engage in a discussion with the visitors.
Our launches are a response to the newly emerged people's needs

The need to spend the time on relaxed discussions with the colleagues, to build and consolidate relationships and create good vibes at workplace.


Aleksandra Soja, Global Architecture & Design Manager, will tell you more about how the need for integration affects the design of modern offices and public spaces.

The need for belonging is the wish to feel you're part of a team, project and space. Responding to this need means you consolidate your position in the group, have satisfaction with your everyday efforts and are willing to remain in the group.


Marcin Magier, Senior Designer and Project Lead, will share his thoughts about how a well-designed workspace can help you build your sense of belonging.

While we have taken to working from home, we need a clear boundary that separates work from home. Home setting doesn't always provide the comfort of silence, so in the office sound absorbing qualities are just as important as a comfy chair.


Zofia Leszczyńska, Portfolio & Optimisation Manager, will present her perspective about how the post-pandemic need for balance impacts our product portfolio.
Reunion office: let's be a team again
How to create an office your employees will happily return to?
How to organise the space so that it supports the process of reinforcing and rebuilding relationships after the pandemic?
How to arrange spaces in the office for cooperation and teamwork?
How to feel like a team again?
Find answers to these questions in our report titled "Reunion: a new office reality".
Enter the Reunion office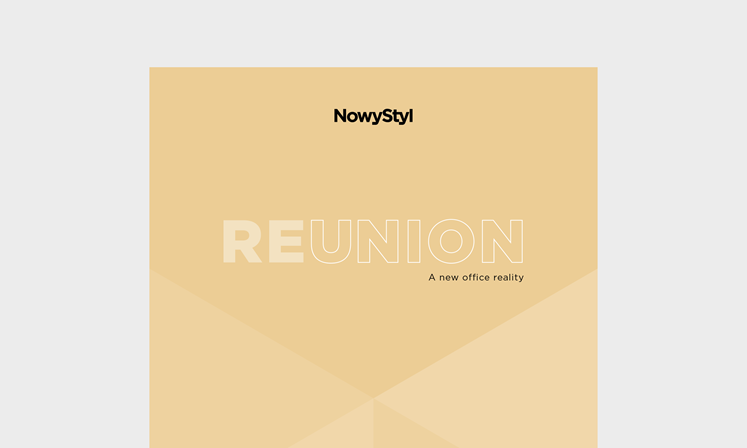 Check out photos from the event