Clerkenwell Design Week
Clerkenwell Design Week is one of the most important design festivals in the UK. The world's leading brands showcase their achievements at the event. Among them were our two brands: Nowy Styl and Kusch+Co. Together, they prepared something special - a new showroom in the heart of Clerkenwell. Curious about the new space? Take a look at the photo gallery and watch a video from the event.

3 days, 400 events, over 30,000 participants and 10 exhibition venues to visit. Can you think of a better date for a showroom premiere than a prestigious London festival? The doors of our new amazing space opened on May 24.

Showroom opening! Watch a video from the event.
Having a spot in the heart of Clerkenwell is a responsibility. We greeted architects and designers from London and all over the world to share the extensive offer of our two brands: modern office solutions from Nowy Styl and designer furniture from Kusch+Co.
Ralph Hearnshaw
Managing Director for Nowy Styl UK


Art gallery feel, bold colours and closeness to nature
The first thing visitors approaching the showroom see is a spacious shop window facing Clerkenwell Street. The space consists of two levels. The first one has an air of an art gallery about it that brings to mind Tate Modern. The bright, transparent space forms a non-distracting background, bringing the furniture design to the fore. With natural light coming into the interior from both sides of the building, visitors can take a good look at the fine products.

The other space in Nowy Styl and Kusch+Co's showroom has a warmer and more subdued interior. It is dominated by earth-coloured décor, offering a sense of calmness that creates favourable conditions for interacting with art - the many paintings and design albums collected there.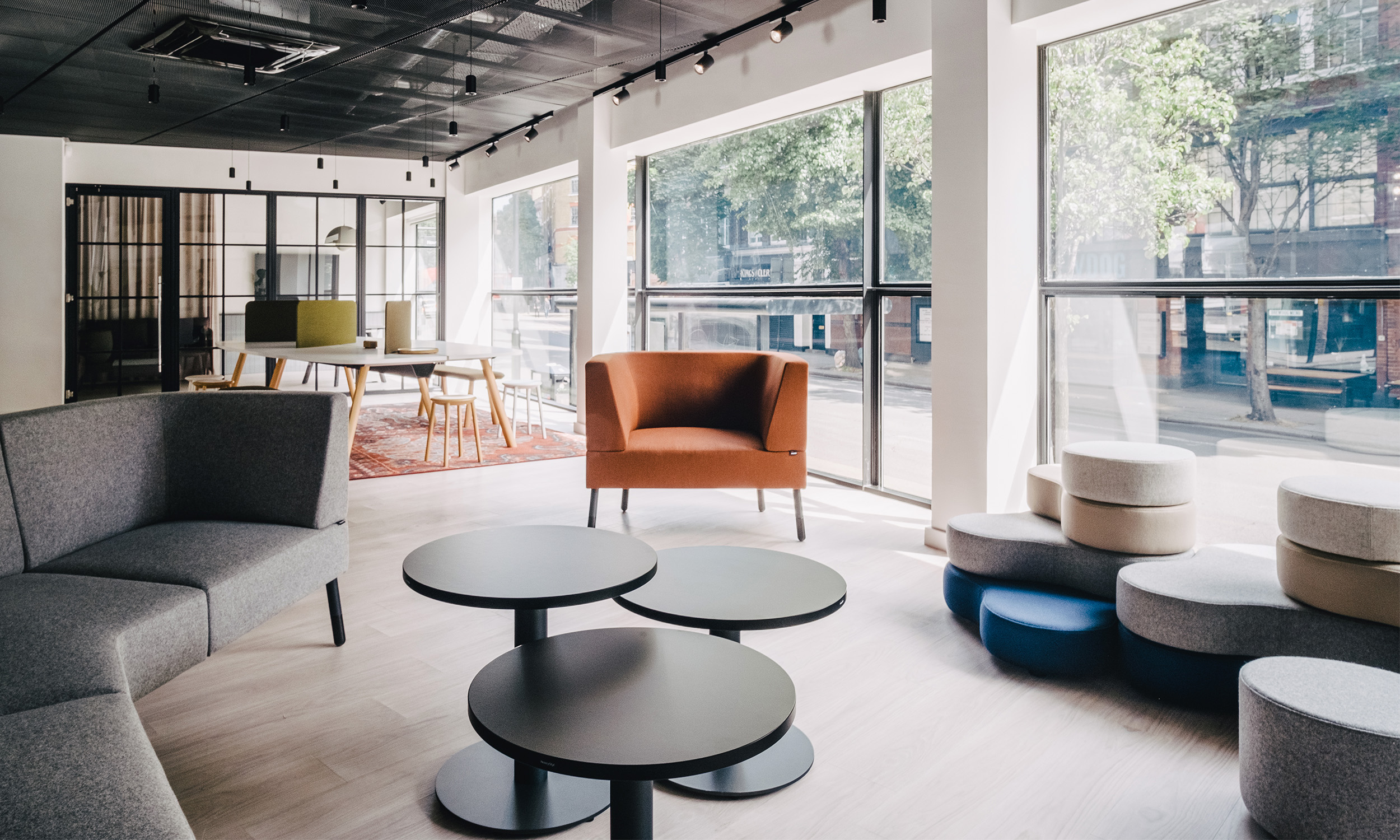 V-Care - an appreciated new arrival
V-Care, the latest product from Kusch+Co, was the star of our new showroom. The chair won the prestigious Red Dot Design Award 2022 for its unique design. It was designed by Justus Kolberg, whose motto goes: "with sensitive intelligence to innovative simplicity". The V-Care is an expression of human-centric approach to design, and its name speaks for itself: "we care about your comfort". Incorporating antibacterial qualities into the seat shell is Kusch+Co's response to users' heightened sense of hygiene in post-pandemic public- and workspaces.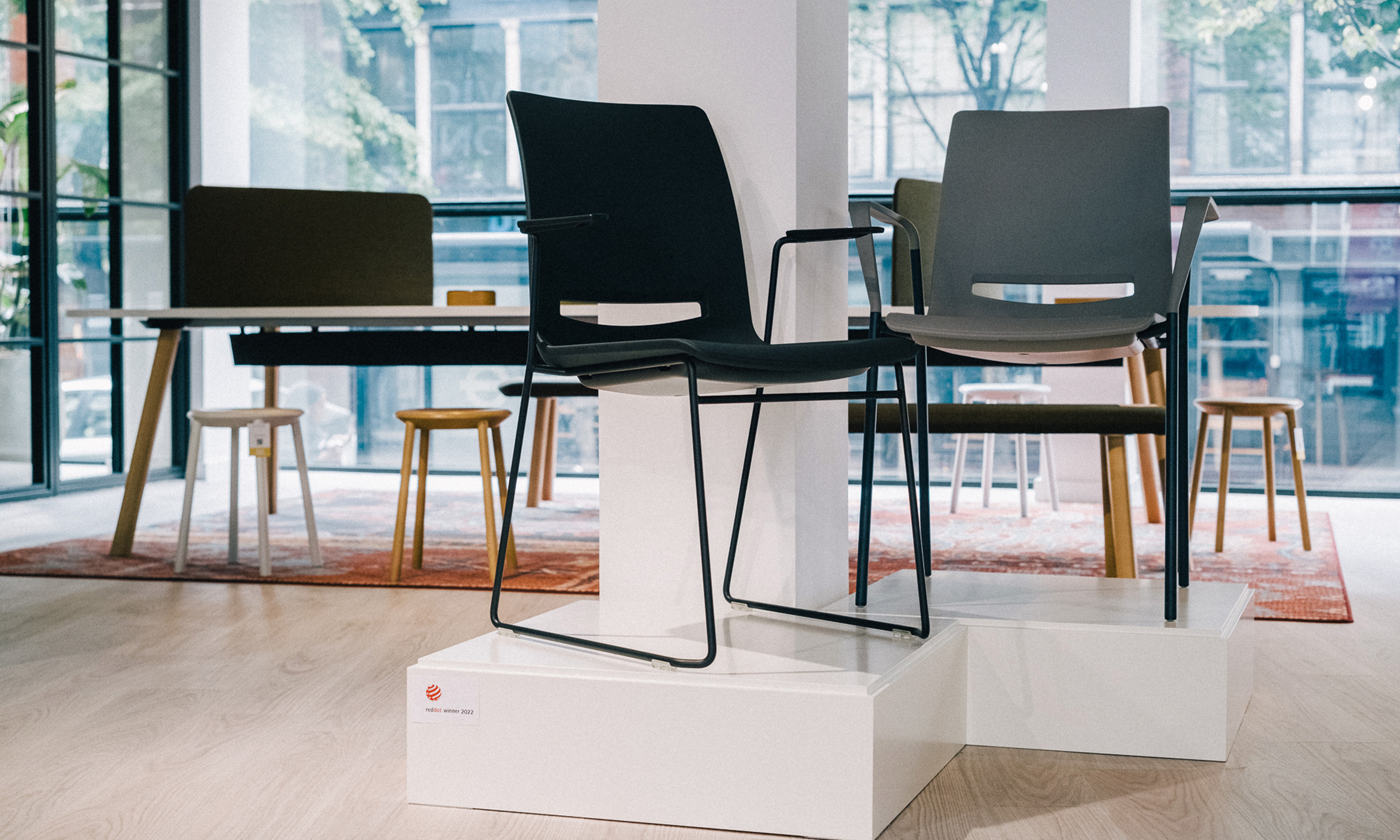 Visitors were keen to see and test the flagship products of both our brands. As we talked, they were often impressed by the design and quality of Creva Desks from Kusch+Co, a product that transfers the aesthetics of home furniture design into the office. As for Nowy Styl's offer, the cosy Tilkka armchairs and sofas attracted particular attention -
said
Bartosz Karasiński,
Export Director, VP – Extended Board Member.
Some of the many products that could be seen in our showroom during the event are: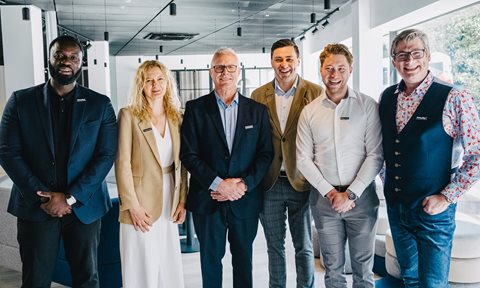 We are opening a new chapter
The Clerkenwell Design Week was special for us in three ways. Not only did we inaugurate a superb space and show off a new awarded product, but we also welcomed our team members.
The new team is headed by Ralph Hearnshaw, who is taking over as Managing Director. Ralph will lead Nowy Styl operations in the UK.
We had over 300 trade talks at the event, and it was special for us in three different ways! I believe the Clerkenwell Design Week has become a very important event in our calendar. See you next year!
Bartosz Karasiński
Export Director, VP – Extended Board Member
See a photo report from the three days of the Clerkenwell Design Week
Let's make your space together
Take the first step towards your new office and contact us