Stockholm Furniture Fair
During Stockholm Furniture Fair Nowy Styl and Kusch+Co presented their products designed in harmony with the natural environment. It was an opportunity to introduce brand assumptions such as simplicity, transparency, and sustainability. Their leading motif was: in tune with nature, emphasizing the connection of the offer and the business approach to the natural world. The joint stand attracted a lot of attention from visitors. This is another time when Nowy Styl and Kusch+Co presented themselves during the SFF.

In tune with nature was not only the leitmotif during the process of designing Nowy Styl and Kusch+Co products but also when creating the stand for this year's Stockholm Furniture Fair. The arrangement used natural materials and recycled textiles. The multimedia animations at the stand were chosen to show how nature has inspired designers when creating furniture. What's more, both the products and construction elements presented at the stand will be reused in the future.

Stockholm Furniture Fair was an opportunity to experience Nowy Styl and Kusch+Co products first-hand, address environmental issues and present the latest edition of the Sustainability Development Report.
At the stand the visitors could experience the comfort of our seating solutions and admire the minimalistic design of furniture which respects the natural materials they are created from. Nowy Styl and Kusch+Co also elaborated on how the connection with nature influences human well-being
Bartosz Karasiński
Export Director at Nowy Styl
Meeting with experts, inspirations, and sustainable solutions
The experts working for Nowy Styl and Kusch+Co shared their company knowledge and experience with all visitors. During the fair, the main topics of conversation were not only the unique design and usability of products but also sustainability and care for the natural environment.

As a gift, visitors received chopping boards from leftovers in Nowy Styl's Wood Processing Plant in Rzepedź, Poland – where we process the wood for all our products. The main material we use is beech, which is why the cutting boards are also made of this type of wood.

This year's edition of Stockholm Furniture Fair in numbers:
- 5 days,
- 25 products for visitors to test,
- 290 wooden gadgets for visitors produced from leftovers,
- 43 hours of meetings and substantive conversations,
- countless amount of coffee drunk together.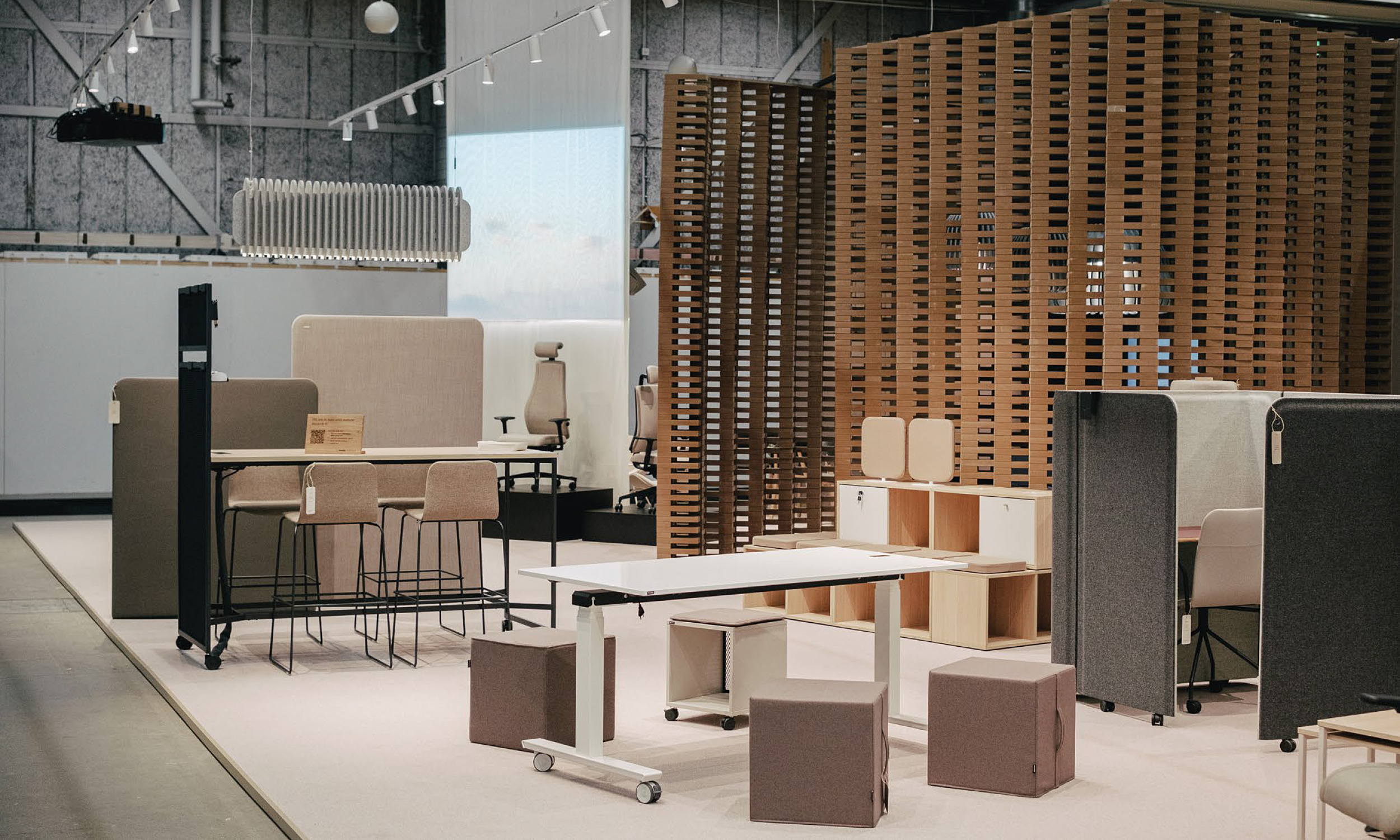 Products created in harmony with nature
Nowy Styl and Kusch+Co offer furniture meeting the needs of the most demanding users. These two complementary brands are aware of how the connection with nature positively influences human well-being, and feel obliged to take care of the natural environment through sustainable development. At the Nowy Styl and Kusch+Co stand visitors could find:

- WithME by Nowy Styl – a collaborative, compact chair
- Offa by Nowy Styl – a set of smart, multifunctional, flexible, and mobile pieces of furniture
- Bjarg by Nowy Styl – a minimalist chair
- Embla by Kusch+Co – a chair designed to enhance the user's well-being
- Creva soft-seating by Kusch+Co – a soft-seating produced partly from recycled materials
- Njord by Kusch+Co – a minimalist chair with parts that can be recycled and reused

Among the showcased products we should also mention Viden and Vapaa chairs, Tilkka armchair, Sileo panels (Nowy Styl), and Genaya modular soft seating (Kusch+Co).

Check out photos from the event