What is the sound of Tilkka
Loscil (Scott Morgan) is a renowned Canadian artist famous for his electronic and ambient music. Nowy Styl – a Poland-based furniture manufacturer and an expert in office space arrangement. These two are seemingly worlds apart, or at least more than 8000 kilometres apart, and yet they managed to come together in a shared project. Tilkka – our chair, which became the leading motif of a musical piece by the artist from Vancouver.

"Tilkka" is a Finnish word for splash, the sound water makes when you throw a stone in it. A symbolic moment of relaxation, an opportunity to take a breath and regenerate. The designers of chairs and sofas included in this line were looking for a perfect form to reflect a short break and a longer chillout in a cosy setting. Loscil was faced with another challenge: he set out to portray the nature of Tilkka in his music. How did the project unfold? What was the final result?

Take a seat, make yourself comfortable, don't forget your cup of coffee and enjoy the moment.
This is what chillout sounds like.


Hello Scott, thank you for your time! As we all know, every story has its beginning. How did your musical adventure with ambient music start? Was it love at first sight or a slow process of getting to know each other?

I started exploring music as a teenager with a guitar and played in several bands. I wanted to learn every instrument I could, so I taught myself drums and studied saxophone. I knew I wanted to be involved with music somehow, perhaps as an engineer or a producer and decided to pursue it at university which exposed me to the world of contemporary composition and experimentation with computers and the recording studio. I also got involved with student film projects as a composer and sound designer. I think this combination of interests naturally led me to make ambient electronic music.

So nothing happened here by chance and you've strengthened your ties with music over the years. How about your creative process? Is it random or well-ordered?

I enjoy the process of recording and manipulating sounds, so I usually start by collecting and designing a library or palette of sounds. These can be field recordings made with a portable recorder or sounds of musical instruments in the studio. I will then take them into the studio and computer and transform them into usable, musical sounds. From here, I can begin sequencing and building the layers of the composition using the custom library.

Perhaps a good example of this would be working on the track for the Tilkka armchair. How was it created? Why did you choose these specific this sounds over others?

It was explained to me early on in the process that "Tilkka" is a Finnish word meaning "splash of water." In the Pacific Northwest in Canada, where I come from, we are surrounded by rivers, lakes, oceans and mountain streams. I wanted to incorporate this sound into the piece, so I used a recording of a stream I took from a hike on a local mountain called Mount Seymour. The sound of water exists in the background of the music on its own, but I also used water to make some of the other wispy high sounds in the piece. The other sounds were chosen for musical reasons. I wanted to have the sound of bells or chimes, reminiscent of wind chimes. I created these using a small instrument I have in the studio called a metallophone. The goal was to create space for the listener to connect to nature in their imagination.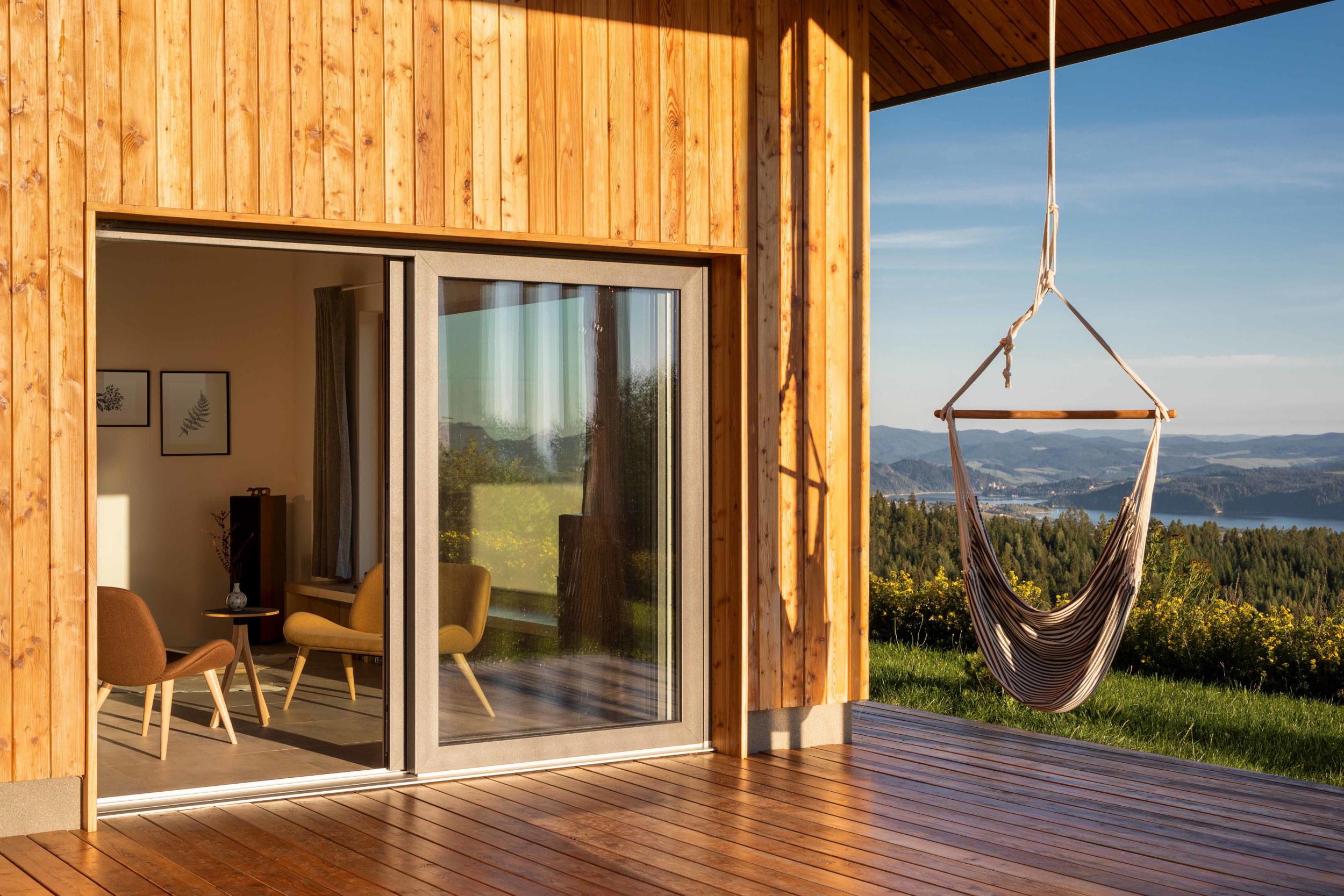 I am very curious as to how the audience will perceive it. When I listened to "Tilkka", I drifted away from my current duties for a moment and found myself somewhere else, on a refreshing walk in the nature, in the crisp rain. Maybe because rain chills me out. And how do you relax, Scott?

Even though creativity is my job, I also find it very relaxing. I spend a great deal of my time with the arts, not just music but also photography, graphic design, etc. Photography and field recording are great excuses to get out into nature, so I spend a lot of time at the ocean side or in the mountains recording and taking pictures.

Is that where you find your inspiration?

Yes. It might seem strange, but a powerful source of inspiration for me has always been the coexistence of natural and industrial landscapes. Here in Vancouver we are lucky to have a great deal of natural places we can visit, but we also have many industrial sites. There is something about this dichotomy I find inspiring from a creative perspective. The tension that is created by industrial development and the power of nature to stave it off. It is difficult to explain, but I suppose it also exists in the way I create, combining natural sounds with more synthetic ones.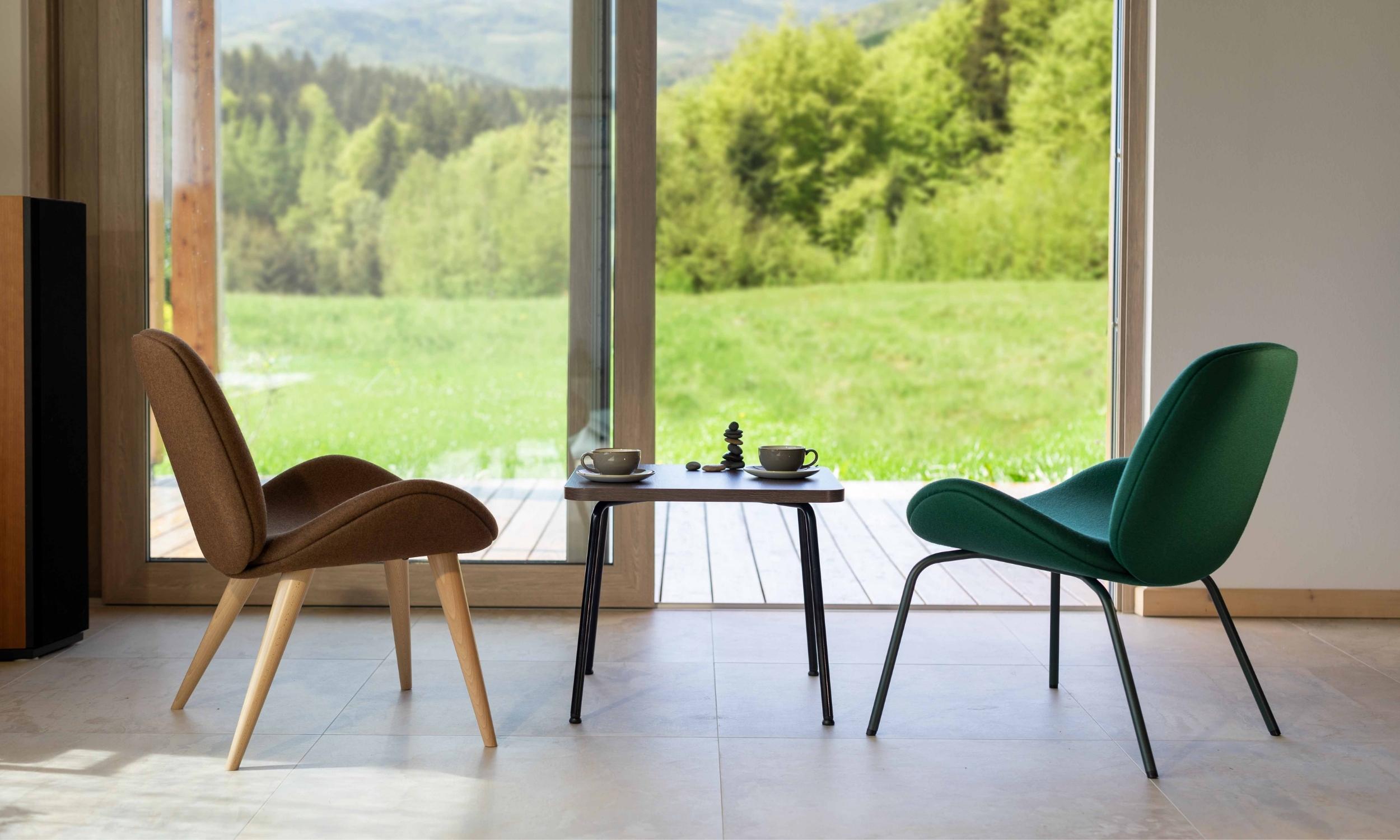 Is there anything you would like to wish or tell people who will listen to "Tilkka"?

In the early 20th century there was a composer named Erik Satie who created something he called "furniture music". When I was first approached about creating music for Tilkka, I immediately thought of Satie's Furniture Music. Music that is listenable but ignorable. In many ways, Satie's ideas are considered the first instances of "ambient" music, so it was interesting and enjoyable to revisit his work thinking about Tilkka and the possible connections between music and furniture.

Let's have a sneak peek into the future. What do you see – new projects, tours, other plans on the horizon?

Touring has been very difficult to plan this past year for obvious reasons, so I will probably delay that until 2022, but I have a new book of photography I will be unveiling soon along with an accompanying set of new musical compositions. The book accompanies an album I've just released, titled Clara.

Thanks for taking part in the interview, Scott, and good luck with the new album! We invite our readers to pick up Clara, and to listen and relax with your piece titled "Tilkka".
About Loscil
Loscil is the stage name of Scott Morgan – an ambient music composer and producer from Vancouver, Canada. The artist had his début in 2001. This is when he released an album titled Triple Point and since then he has released more than ten others. His pieces can also be heard in games (Lifelike), films (Divergent, From the Sky) and TV series (Suburra: Blood on Rome). Loscil's music creates an atmosphere of relaxation and intimacy. Each piece will take you to an indefinite place, hanging somewhere between intuition and intellect. The artist has formed a strong emotional attachment to his hometown, Vancouver, whose trails and landscapes can be found in his music.

Photo credit to Mutek/Bruno Destombes