Nowy Styl with an award for Circular Economy practices
Our company has been awarded in the 3rd edition of the Stena Circular Economy Award – Leader of Circular Economy. The jury of the competition recognised our activities in the area of Circular Economy: the Xilium chair line and our Services Plus programme.

Stena Circular Economy Award is held by Stena Recycling: a leader in comprehensive waste management, recycling and environmental services solutions on the Polish and Scandinavian markets. The competition aims to promote companies that implement Circular Economy solutions and encourage other businesses to follow good practices in that area.
Stena Circular Economy Award statuette

Stena Circular Economy Award diploma
Circular Economy – what is it?

Circular Economy is a concept that involves rational and efficient use of resources and minimising the adverse environmental impact of manufactured products. It assumes that raw materials and products will remain in circulation for as long as possible, so that their value is maximised. As a result, the extraction of natural resources and the production of waste will be reduced, and any waste still produced will be reused for production purposes.
Services Plus

Nowy Styl solution Services Plus, which has been awarded in the competition, fully reflects the guidelines and policies of circular economy. It is based on extending product life cycle to the maximum and reducing the volume of raw materials consumed and waste generated. A customer choosing our company not only receives the products they need, but also extra services:
– furniture maintenance,
– redistribution of unused components,
– repair,
– product repurposing and recycling of furniture unfit for further use.
Caring for the environment

We have developed the Xilium line to maximise product life and recycling – the chair is almost fully recyclable after the end of its useful life. What is more, most of the components can be replaced, and for every second component it can be done by the user on their own, using simple tools and the user manual. This helps toW reduce waste and save money. The Xilium has been designed to be used for a long time, which is why the line is covered by a five-year warranty.
- The need to provide completely different services than just manufacturing and delivering furniture to the customer was quite a challenge for us. To meet it, we have put in place designated procedures and partnered with companies that specialise in the specific fields. In that way, we have shown that it is possible to design for the environment: we have reduced the volume of furniture that had to be scrapped, we have given a second life to some items and, most importantly, we have created a chair that is virtually fully recyclable.
Barbara Kokoszka-Bugla
Brand and CSR Strategy Coordinator at Nowy Styl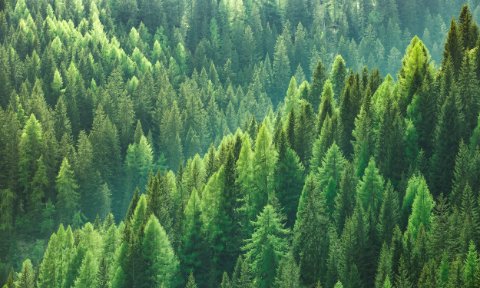 We act responsibly
We see ourselves as active participants in the process of shaping a world friendly to future generations. Learn about our sustainable development strategy – how we care for people, products and the cleanliness of our planet.
Our actions