Services
We believe an office is not just a space to be arranged. It is a place that supports, motivates and, for some companies, acts as a catalyst for innovative ideas. Precisely because of this, it has a huge impact on the success achieved by the company and its employees.
Office refurbishment or relocation is a strategic investment. It could produce numerous benefits, such as streamlining business processes, attracting new talents, and retaining valuable employees.

We believe that an Office arrangement design should not be based only on aesthetic premises. An office is a space where employees tackle their everyday tasks, which might be diverse and require a different setting.

The best idea is to adopt a comprehensive approach to the process of change. This is why we believe it is worthwhile to include experts in the fields of workplace consulting, architecture, design, acoustics and ergonomics in the process. Thanks to the experience developed in cooperation with the most demanding clients, our broad product portfolio and a wide range of services, we are able to provide our customers with the most efficient project collaboration.

We can support our clients from the very first stages of a project, from workspace research, acoustical analysis, office arrangement design through the production, storage, transport and assembly of furniture, as well as ergonomic training for employees and new office evaluation. In selected cases we also work with experienced external partners.
Workplace Consulting
Depending on what sector a company belongs to, what regulations and policies it has, what mode of working is dominant within it, all these factors will determine the different nature of the office arrangement.

At the same time, when creating a new office space, it is worth taking into account the individual needs of its end users, which can be achieved by using the Workplace Strategy service. With the help of various methods and tools, through an analysis of the current office, dedicated questionnaires, workshops and inspirational-consultational meetings we can develop a recommendation report to help in the later stage of your office arrangement.

However, any change, even driven by the best intentions, can be difficult for some users to accept. That's why we can support you throughout the office transformation process with our Workplace Change Management service. It helps prepare employees for the change, supports the development of good practices, the creation of informational materials.
Workplace Planning
Space plan, office interior concept and its visualisations that we prepare will help you envision your future office.

Depending on the needs and characteristics of a specific project, our Workplace Planning services provided as part of the process may include e.g. 2D plans, 3D isometric views, photo realistic visualizations and assembly plans.

In more demanding projects we work with the support of our Workplace Consulting and Acoustic Teams in order to give our clients the best support possible.

We collaborate with all parties involved in the process including CRE companies and architectural design studios.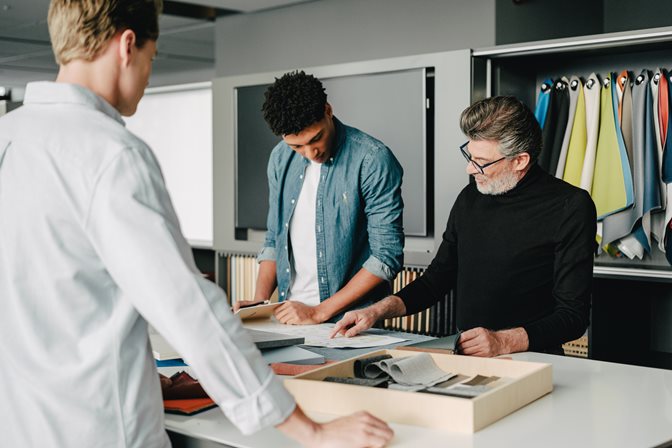 Acoustic Consulting and Analysis
The knowledge and experience of our acoustic team allows us to design acoustics and make an office a comfortable zone for all employees, regardless of their working activity.

Thanks to specialist measurements and advanced simulations we know what kind of sound absorbing or soundproofing products should be used for specific problems.

Our service can be provided both for design stage or when meeting acoustic problems within already existing space. Depending on the needs we can provide calculations, simulations or measurements of different office spaces. We can eliminate potential and existing issues to improve acoustic comfort in the office.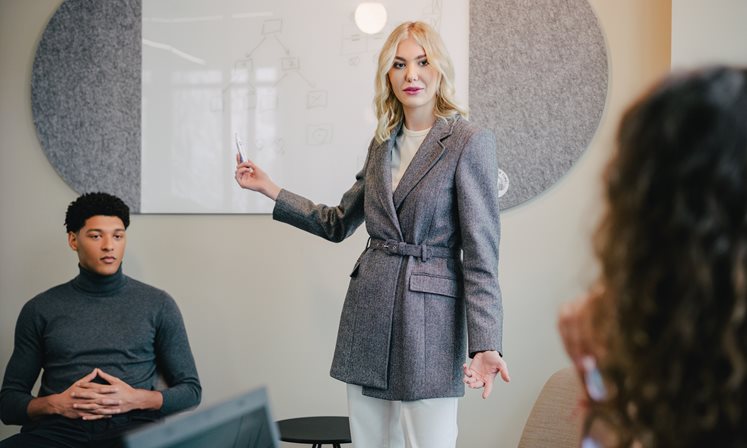 Ergonomic Consulting
As regards ergonomics, knowledge is the key – it's important when you're designing or selecting a specific product, but also when you're using it.

We happily offer consultations and advice, and we organise coaching to show the users how to make the best of our solutions – such coaching sessions can be organised in the client's office or online. We show people how to use our products in an efficient, comfortable and health-promoting way.

This service will be good for you if you want to make sure your employees have an ergonomic workplace and need some specialist advice to make it happen.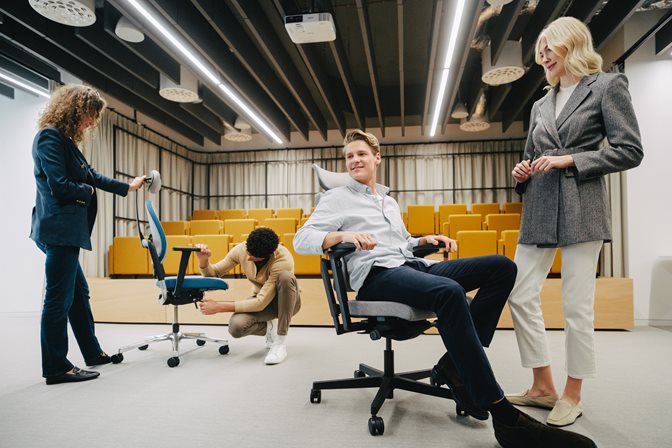 Our experience
So far we've conducted studies and interviews among thousands of employees and managers from a variety of branches. We have arranged offices for various businesses and facilities – from health care centres, through public administration offices to IT companies.

We have completed acoustic measurements even in most remote corners of the world – i.a. in Oman. Since our trainers are engaged and have extensive knowledge of ergonomics, we've been helping our clients' employees improve their everyday habits for many years now.

Thanks to this long-standing experience we support our clients in optimising office space, which in turn helps them save their resources and impact the general wellbeing of their staff.
employees working in new offices

participants in ergonomic trainings each year

space planning projects a year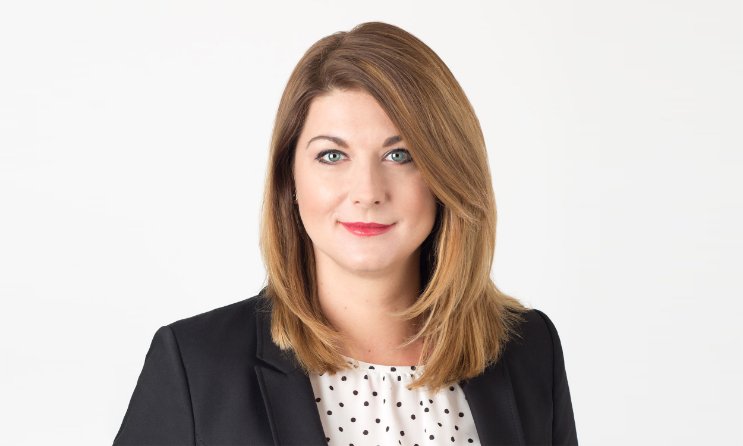 Clients now expect an expert who will advise them on how to create an office tailored to suit their needs. We can individually support each business and analyse each envisaged change, considering not only the available space, but also the employees' preferences, habits and everyday processes. Such an approach means we can prepare solutions that boost the effectiveness and satisfaction of the team, which are reflected in better business results.
Karolina Manikowska
Director of the Workplace Research and Consulting Department
Benefits of a well-designed office
Benefits of a well-designed office regarding people
— possibility to perform a variety of tasks with comfort

— increased effectiveness, satisfaction and engagement

— sense of belonging, when the employees identify with the workplace

— it's easier to attract and retain key employees

— increased awareness and developing new habits as regards ergonomic working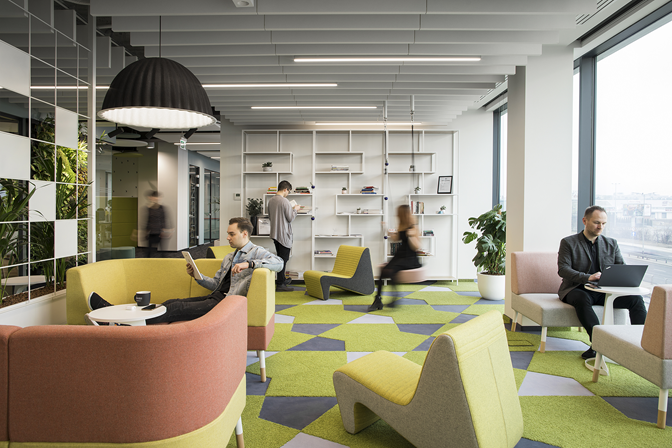 Benefits of a well-designed office regarding process
— minimising distraction

— easier collaborations between teams and departments

— smooth information flow

— using new technologies to streamline business processes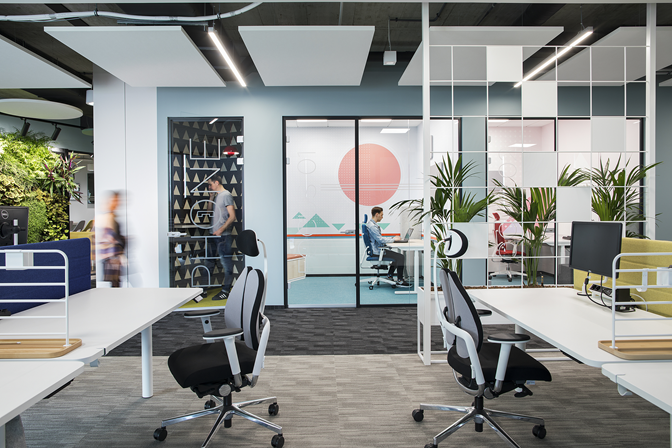 Benefits of a well-designed office regarding place
— arranging the office to match the client's needs

— optimising the existing space and reducing operational costs

— possibility to adjust the space to accommodate various situations and make it easily rearrangeable

— consistent branding – the office matches the business name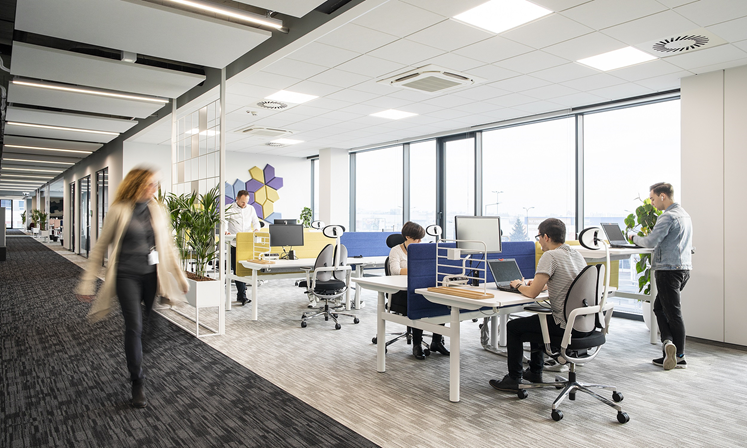 Other services
We realise that moving to a new office or rearranging the existing one often entails the need for stock-taking, product storage, transport or assembly. Depending on the needs and location, we also provide a variety of extra services, thanks to established partnerships with experienced professionals.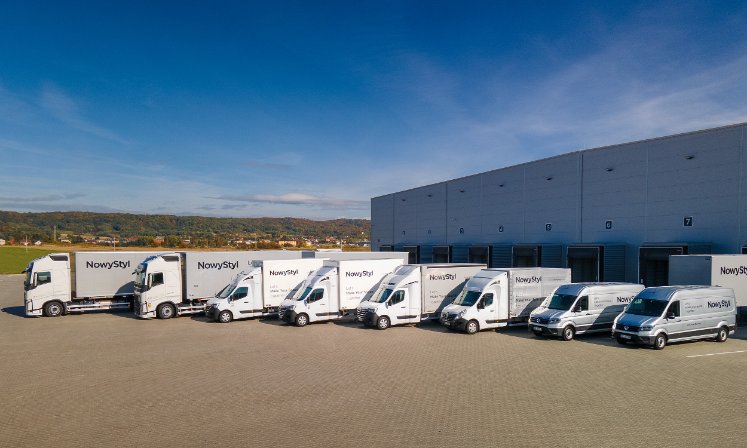 A pinch of knowledge from the world of workplace
On a day-to-day basis, our Workplace Research & Consulting Department also monitors global trends, their impact on human behaviour, analyzes scientific literature and produces its own research and materials. Our goal is to spread knowledge and good practices for creating healthy workplaces adapted to today's reality.


Check out our publications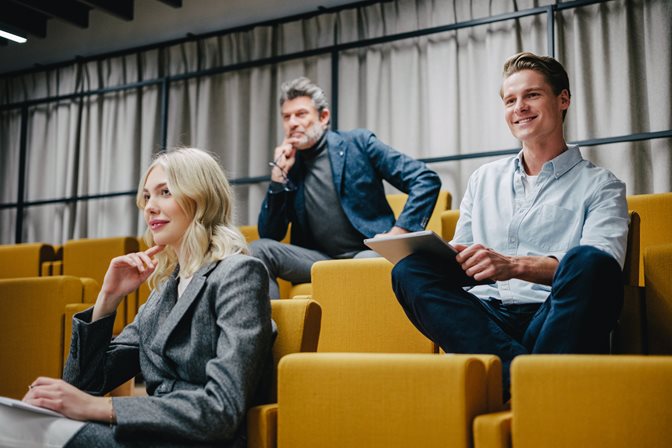 Let's make your space together
Take the first step towards your new office and contact us for a detailed service offer