Sand
Sand is a system of space-dividing upholstered walls. Thanks to their diversity, the models from the Sand line allow for furnishing many different zones in an office space. The line comprises a few basic models of various dimensions that aid in creating diverse and functional arrangements adjusted to the needs of a particular office.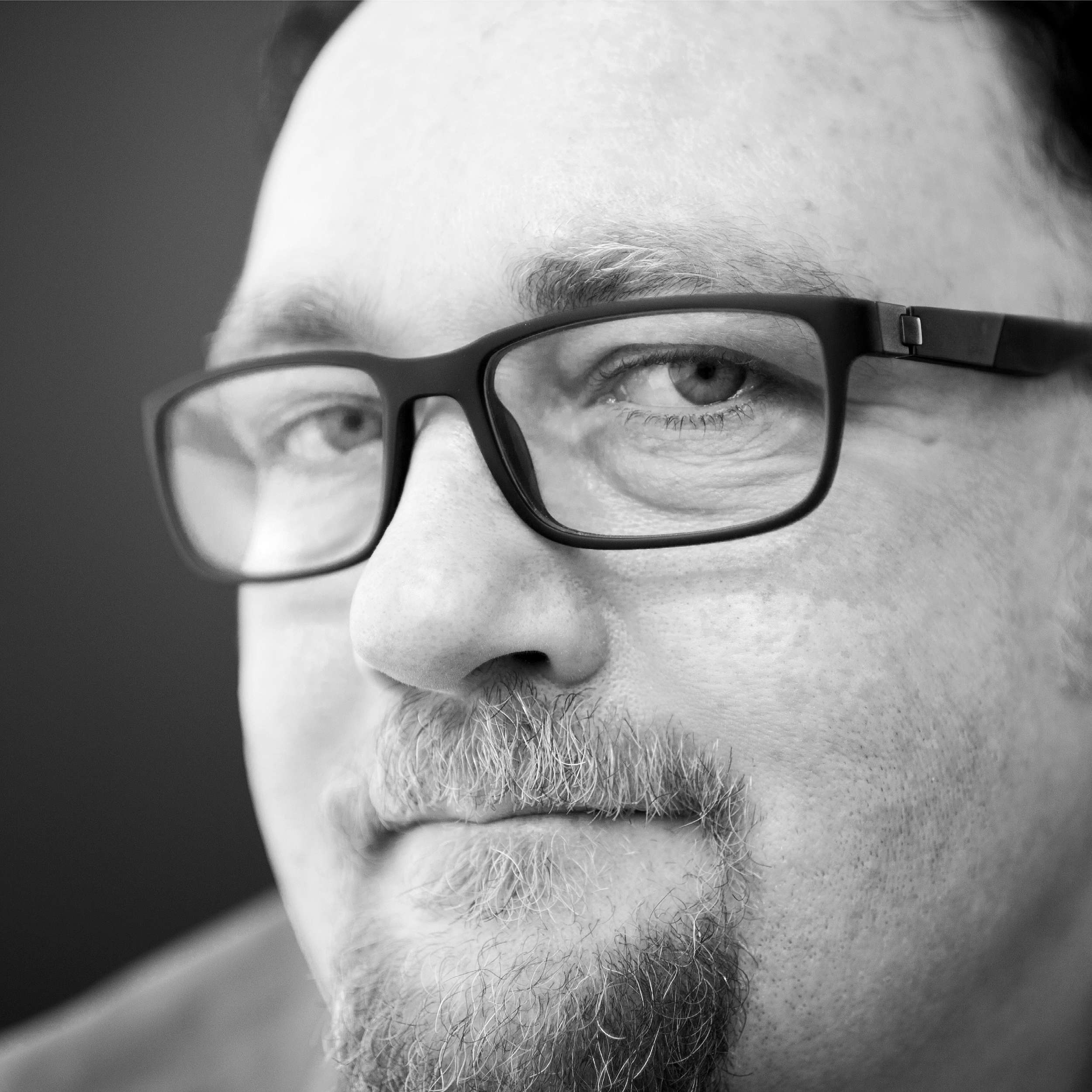 Designed by
Vincent van der Horst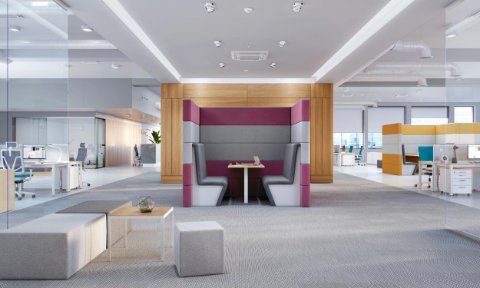 Multiple configuration possibilities

Any colour combinations for modules

Comfortable upholstered benches

High table with a slab-end leg
Spontaneous meetings
An office based on the open space concept is sure to have a positive impact on teamwork – 67% of those surveyed claim that the possibility to work with other colleagues increases their job efficiency. However, this space arrangement may also have a negative influence on acoustic conditions. Therefore, a well-designed office should include sectioned-off areas for holding spontaneous meetings and that is where the Sand system comes in.
Small meeting rooms
​Insufficient number of small meeting rooms is a frequent problem in offices. Sand furniture helps create such spaces and, thanks to its acoustic parameters, conversations are less audible for other employees.
Acoustics – a challenge for a contemporary office
As confirmed by acoustic tests, Sand is one of the solutions that help ensure the acoustic comfort of within the module. That is why its structure makes the system perfect for arranging zones designed for people working quietly. It protects employees from distracting factors and helps them perform tasks that require a level of high concentration effectively.

The Sand arrangements that are designed for holding spontaneous meetings provide employees with a sense of privacy, yet at the same time prevent users of nearby workstations from hearing noise that is too intense.
Functions and options
Any colour combinations for modules​
Designer spotlight
Vincent van der Horst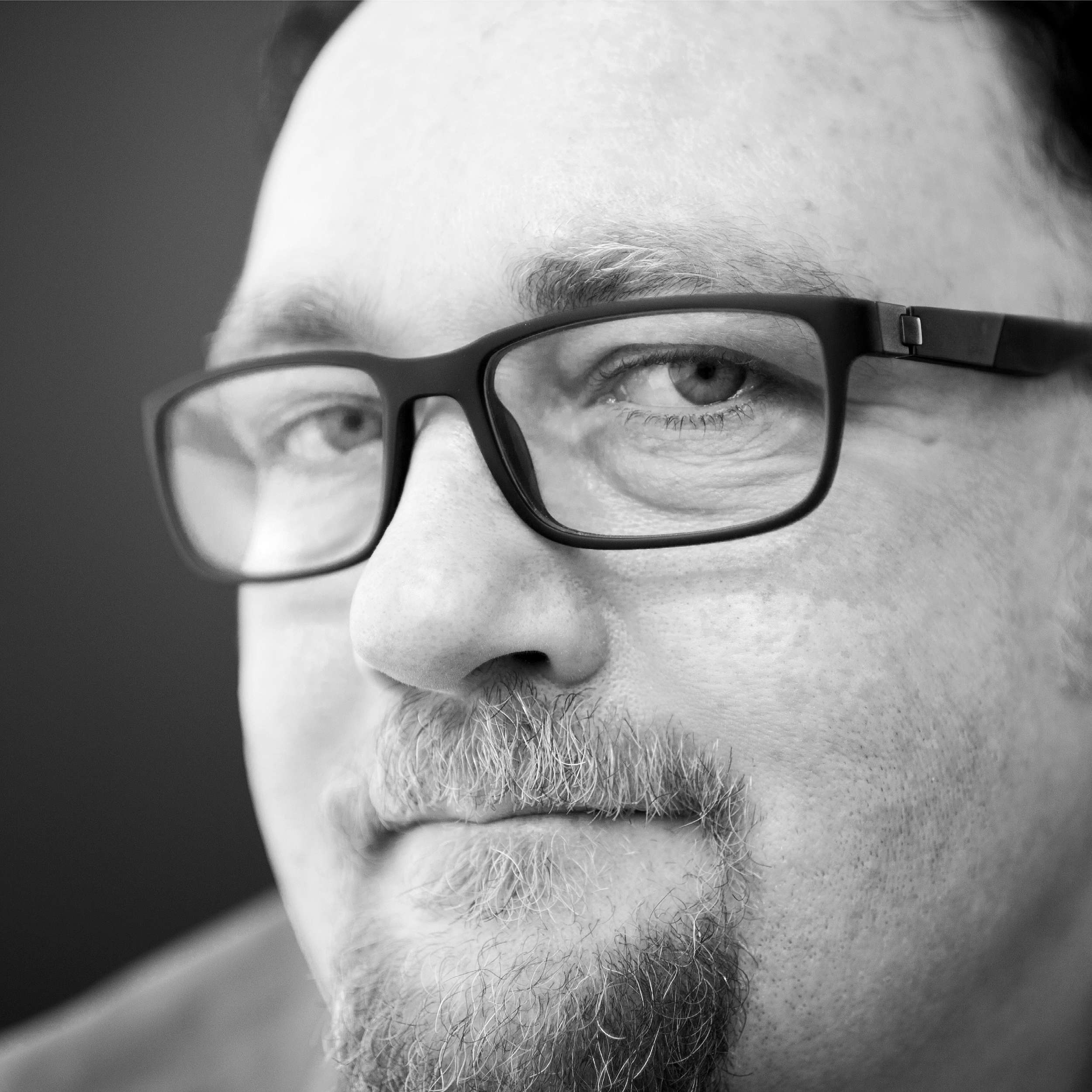 He was born in Amstelveen, a Dutch city, in 1972. Since his early childhood, he has shown interest in many different disciplines. He studied architecture as well as marketing and communication. In 1997–2004 he worked as a senior designer and account manager in a furniture manufacturing company in The Hague. Looking for a wider perspective, he set up his own design studio Crystallize – Allround Design, together with his schoolmate. His furniture projects are sold in over 100 countries.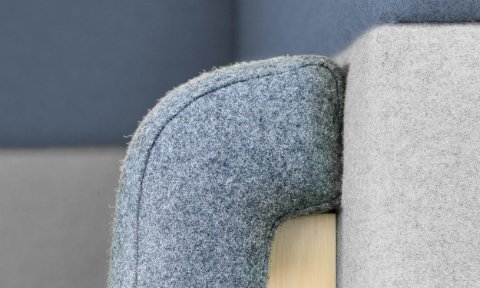 Let's make your space together
Take the first step towards your new office and contact us