Sileo
Sileo (silentium is Latin for silence) is a line of soundabsorbing and sound-insulating panels designed to provide offices with actual acoustic comfort. In addition to the functional benefits, Sileo panels create visually attractive compositions – one more reason why Sileo is worth talking about.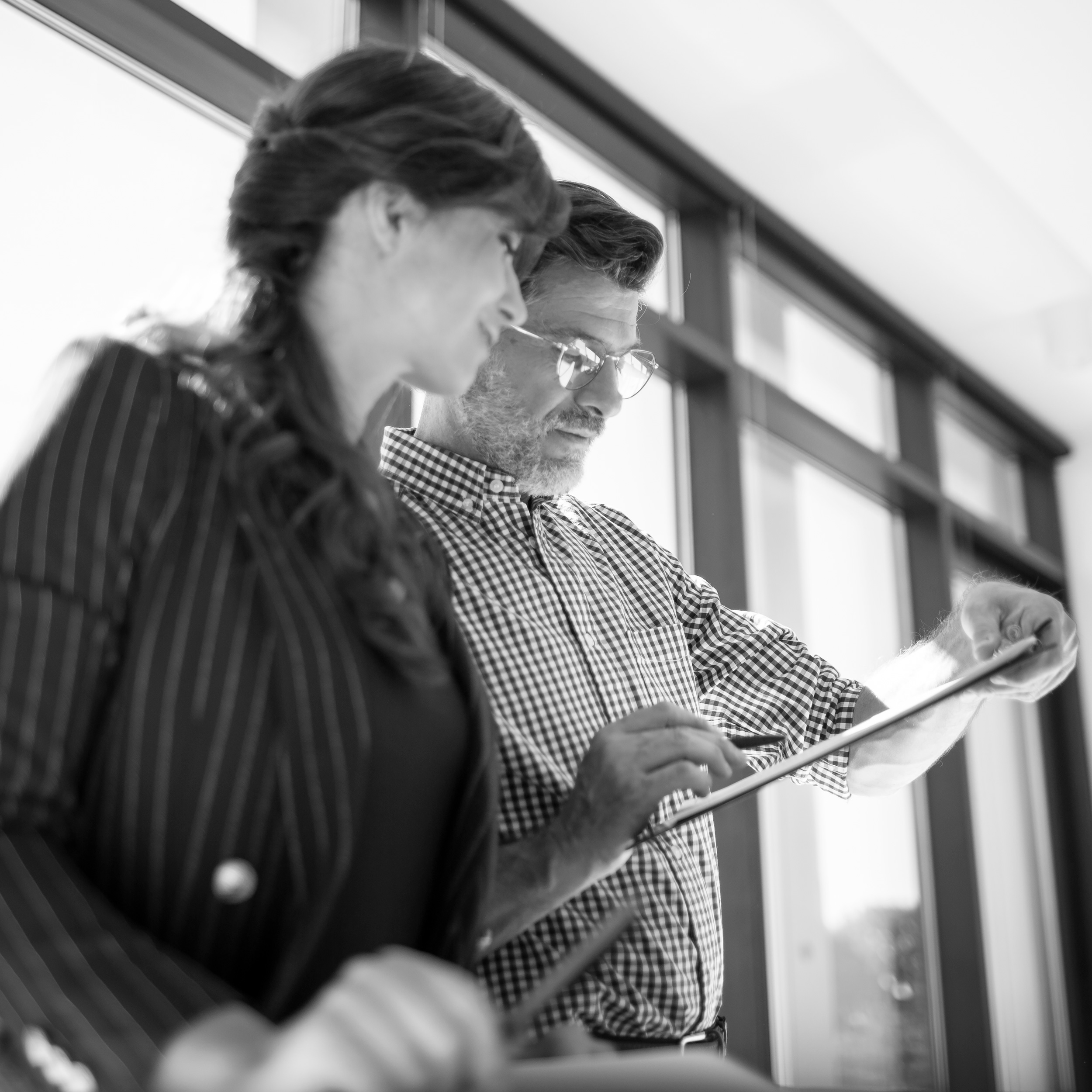 Designed by
Nowy Styl Design Team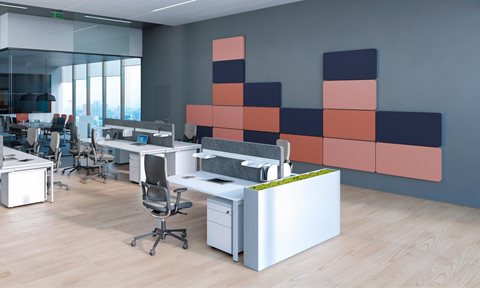 Versatility of use: wall panels, suspending panels, upper panels for desks and workbenches, office walls

Sound absorption and sound insulation

Accessories for desk and workbench panels
Sileo Levels
Sileo Levels line have been designed as a result of a research project carried out by our team of acoustic engineers. The main purpose of these panels is to facilitate optimal acoustic conditions in rooms with different finishes.

Typical upholstered acoustic panels can effectively absorb a limited range of frequencies, and they can actually make an existing problem even worse in some cases. Compared to existing solutions, perforated panels can be used to better match the sound absorption range to the specific problem occurring in a particular space.
Sileo Levels
With three different thicknesses, the panels can be used to create interesting spatial forms which expand the arrangement potential, while ensuring the right absorption characteristics for offices. As a result, the Treble panel is the most effective for high frequency tones, the Middle panel for medium frequency, and the Bass panel for low frequency tones.

A combination of the three panels in the right proportions offers sound absorption for a wide range of frequencies, which is recommended for spaces fitted with hardly any other absorbing materials, such as carpets or acoustic ceilings.
Sileo Pro
​Panels dedicated to managerial and boardroom meeting rooms not only increase their acoustic comfort but also embellish and raise their rank. They are inspired by modert art and their wide range of finishes guarantees a fit to any space.
Sileo Wall Turn
​The models of acoustic walls: Sileo Turn and Sileo Turn Leaf, are entirely rotating panels, with colourful, catchy design. By separating the space, they are both an interesting and original decoration.
The wall panels are composed of 6 and 3 elements; each of them can rotate independently at 360°. Thanks to the possibility of multiple colour combinations on one wall, different colour concepts can be created, and the stable and solid base holds the wall in place.
Designer spotlight
Nowy Styl Design Team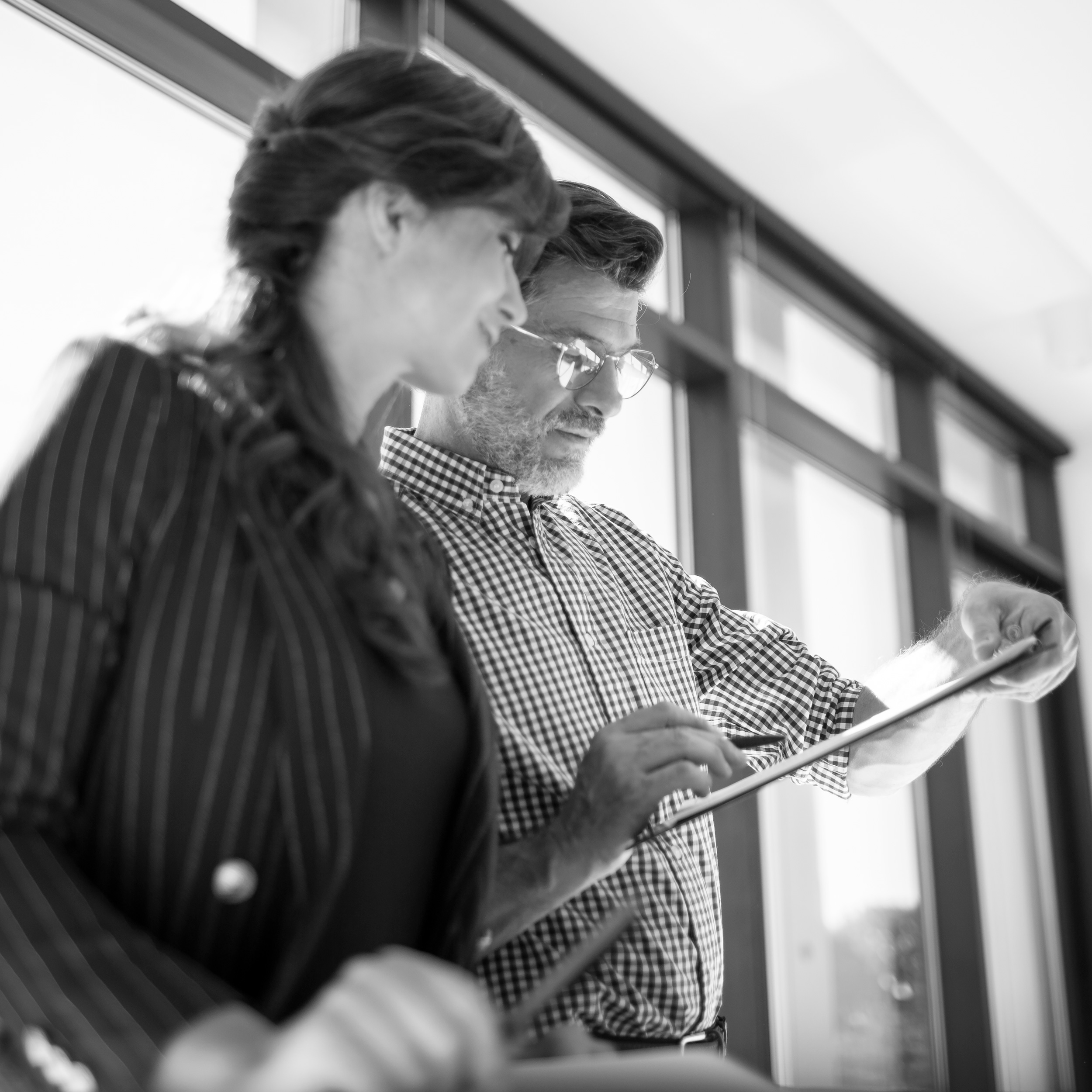 ​Nowy Styl Design Team is made up of interior architects, product managers and engineers. The sum of their knowledge and experiences, supported by the opinions and expectations of our customers, makes each new product accurately respond to global trends and the actual needs of modern office spaces and their users.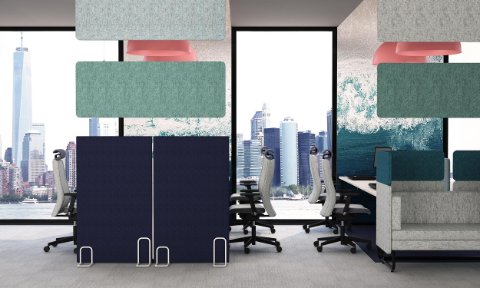 Let's make your space together
Take the first step towards your new office and contact us