Budapest
Budapest
HUNGARY, Budapest
Budapest showroom has a unique, inimitable character, expressed in carefully selected finishes, lighting options, but also a variety of colours, forms and textures, which serve to create an unforgettable atmosphere. In this case, the design was focused on functionality and simple forms. ​See you in Agora Budapest!
Nowy Styl Hungary Zrt.
1133 Budapest, Váci út 116-118.
Agora Tower 1 10. emelet
The newly opened showroom is located on the 10. floor of the main office building in Agora Budapest – the business centre in the capital of Hungary, near Vaci ut. And it's not just a product exposition. It's a space full of life and a workplace of our Hungarian team.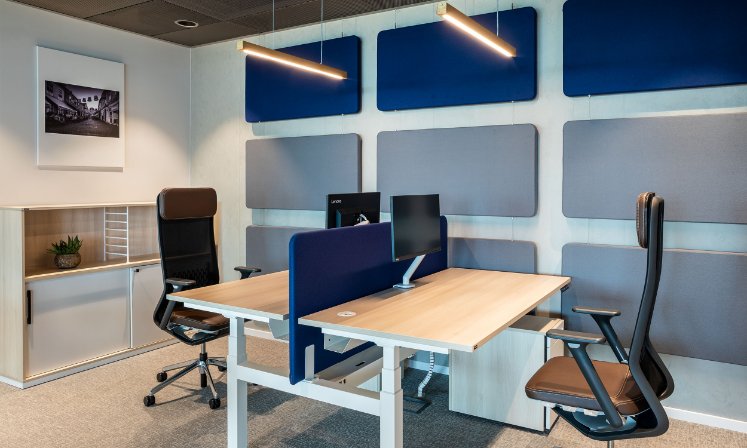 Concrete, glass, metal elements or industrial ceiling complete with expanded metal mesh. The interior designer opted for a raw base, which is supposed to become the background for the display of our products. The colour scheme of the interior is based on muted shades of grey and white. This is not to say the place lacks expression - the lounge zone is arranged in blue to match the painting on the wall, and the workshop is yellow to boost creativity.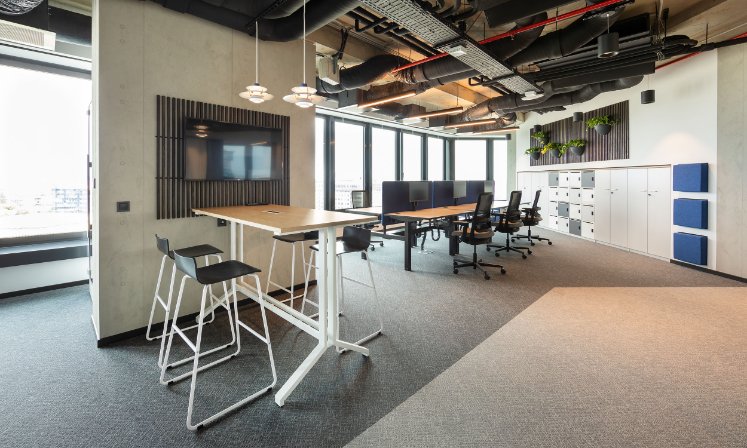 Our guests can see how zoning works in practice. In this showroom we present zones designed for formal meetings – the Buda and Pest rooms – as well as a large open kitchen with a cafeteria, a lounge with a beautiful view of the city, closed working rooms, a focus room and a space for brainstorming. But there's more to this place than the idea and beautiful interior – we would like to showcase the ergonomic and reliable products by Nowy Styl, which are put to the test on an everyday basis as we use them in our work. And we would like to invite our guests to do the same – come here and see how we focus on the ergonomics and precise craftsmanship. Feel free to test our chairs and other furniture.
Patrik Wasilewski
Managing Director
Why is it a good idea to visit the Nowy Styl showroom in Budapest?
• A space full of office inspirations – come and see the latest furniture solutions designed for various activity zones.
• Office zones in practice – we will tell you , why we decided to arrange and divide the space the way we did. Every detail matters and nothing is left to chance.
• A paradise for architects – the design zone, including a high project table and a rack with samples and finishes, where you can mix and match, test and try, and be inspired – or just have fun playing with colours and textures.
• A team of experts – a single place to meet with the whole team, who will help you arrange your own office space.