Gdansk
​The showroom is situated in one of the most beautiful seaside cities in Poland, in a modern facility known as the Olivia Business Centre. With its unique and practical interior arrangement, it highlights the advantages of a zoned office. This is a place where we come up with ideas to make office workers' lives easier. You are kindly invited to drop by and see it all for yourself!
Gdansk
Olivia Business Centre, bud. Prime A (1st floor)
ul. Grunwaldzka 472e
80-309 Gdańsk
The showroom will greet you with the scent of freshly ground coffee, because the entrance is right next to the bar. The place features warm colours and a number of seats to become a perfect meet & greet zone. It will also accommodate all informal meetings.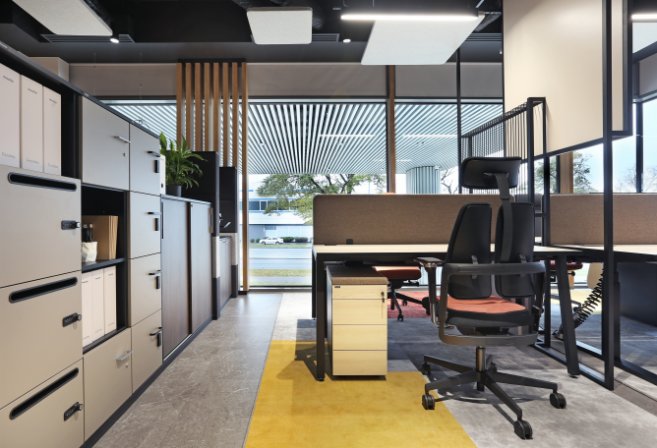 A space for more formal meetings was arranged in a large conference room, whose design is a refined echo of Bauhaus, with an elevated touch of minimalism. Metal ornaments painted black are a reference to the Weimar school, just like the carpet, which resembles a grid.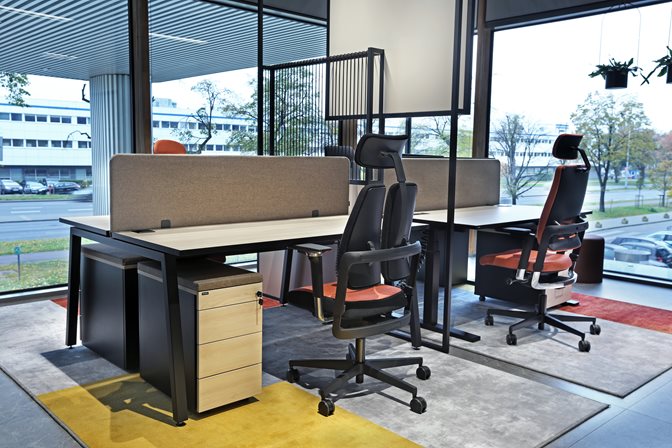 Oak slats are used to define individual zones within the showroom. This arrangement was inspired by wooden panelling observed in the decadent, modernist interiors in the early 20th century Poland. This element is an ornament as well as a functional solution. A border that divides and joins the office zones.
Joanna Perek
An architect in Nowy Styl