The time is now – let's meet at the Clerkenwell Design Week!
We invite you to the the showroom of our two brands – Nowy Styl and Kusch+Co, refreshed especially for this occasion. Under the theme The time is now we will be focusing at current human needs. See the latest products, explore creative solutions designed for office space and test the awarded pieces of furniture.


Visit the showroom of NowyStyl and Kusch+Co:
58 St John's Square, London,
EC1V 4JG
"The time is now" is the leading idea of our presence at the festival. In today's hectic world, we are being constantly bombed with projections of our future and how to prepare for it. In spite of this trend, we are going to encourage our guests to focus on the <<now>> experience. In our programme, we have prepared several highlights on sustainability, well-being and design, among others. It will be up to you what you want to focus your attention on <<now>>.
Nowy Styl

At Nowy Styl we have the best furniture solutions for your office. We have arranged numerous office spaces of different sizes and in a variety of sectors in Europe and all over the world. We closely cooperate with our clients and for more complex projects we use the support of long-standing partners. Over the years we have grown and tested various solutions, so as to be able to meet the needs and requirements of our clients.

Let's make your space together!
Brainy

Brainy is a mobile workstation designed for individual, focused work. It is the perfect solution for any setting that requires concentration, providing a high level of acoustic comfort that enhances productivity during tasks that demand greater focus.

Offa

Offa is a furniture line that consists of over dozen of models that enable building flexible agile-based workspace. All pieces are mobile so the office gets adaptable and responsive to changing needs of collaborative teams.


Vapaa

Today's working style involves communication, exchange of ideas, formal and informal meetings but also work in focus and concentration. The Vapaa line has been designed to meet all these needs. It interacts with its users. It's functional and timeless.

Kusch+Co

Kusch+Co is a design-driven brand recognized around the world for its excellent quality. At Kusch+Co, quality has always been irreplaceable. This concept translates not only into the products, their design, materials and precision, but also into the general approach. As a man is in the centre of the brand's interest, Kusch+Co wants to give him the quality, that can truly support his dynamic work- and lifestyle, his everyday and the environment he lives in.
Genaya

Genaya by brodbeck-koepp design is a soft seating series that offers the possibility of creating extremely versatile configurations, regardless of the size of the space. It was created with focus on simplicity.

Bound

Designed by Karim Rashid, this inspiring furniture series on the one hand is the epitome of contemporary design and on the other, thanks to its soft lines, exudes an aura of cosiness adding an inviting feel to any space.


beWise

Functionality based on our knowledge and experience. beWise is the quintessential combination of design knowledge and experience.


Join us at events in our showroom
Veronika Köpp, brodbeck-koepp design, co-designer of Genaya

Simon Schossboeck, Brainy designer
The time is now. Act for the planet – the Designer Talk with Veronika Köpp from Brodbeck Koepp
Learn more about designing for sustainability, the speech will include a short lecture about sustainability in design, an introduction of the new launch Genaya, the design-wise product with the reference to sustainability and moderated discussion with Veronika and Q&A session.
The time is now. Focus – the Designer Talk with Simon Schossboeck
Would you mind creating sometimes your own place to focus? And after work just fold your work spot and make it disappear? We have a perfect solution for you! Take an invitation for a meeting with the designer Simon Schossboeck, who created the concept of Brainy – a product which will allow you to create a mini office wherever you are.
Win the WithME chair!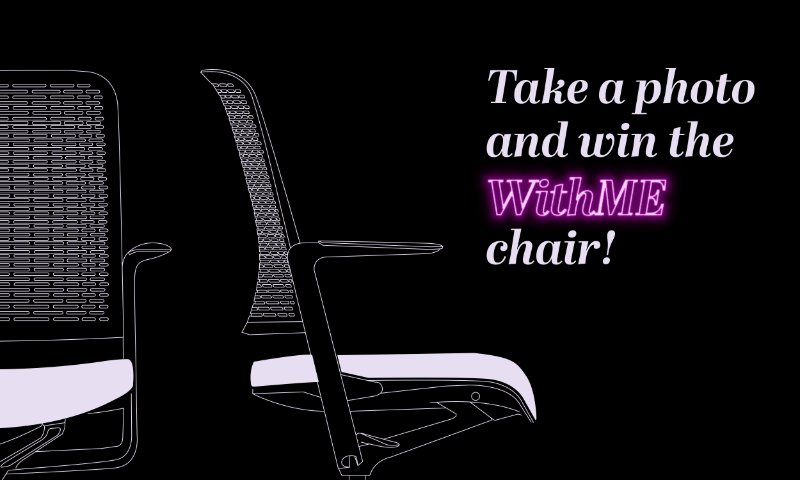 1. Visit our showroom (58 St John's Square, London, EC1V 4JG) on May 23-25.
2. Take a photo of your favourite product or space in the Nowy Styl and Kusch+Co showroom.
3. Publish it on the Instagram and be sure to tag it: #nowystylCDW #nowystyl #kuschco.
4. Wait for the decision of the jury. The best photo wins WithME – a chair ideal for spaces where flexibility and dynamic work play a major role.

Participation in the contest implies acceptance of the rules and regulations.
Rules and regulations
Let's meet!
If you can't wait for the event, you can visit our London showroom now. It's a display space for two brands: NowyStyl and Kusch+Co, where they show the best they have.

And if you've already had a chance to visit, don't hesitate to take another look during Clernewell Design Week 2023! We're refreshing our showroom especially for this occasion.

Book the visit now
Your browser does not support the video tag.